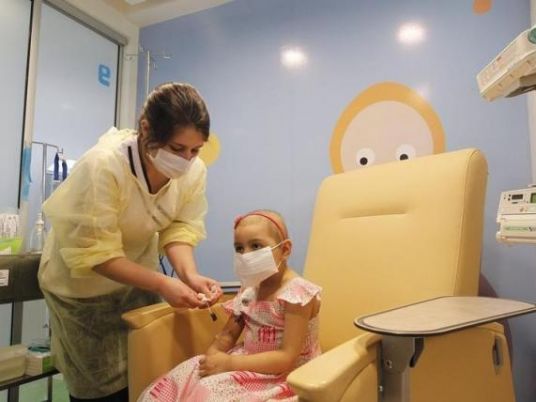 Fourteen specialized, fully equipped centers have been established nationwide to treat cancer patients, Advisor to the Health Minister for Oncology Tarek Hesham said.
The centers have been equipped with chemotherapy, radiation or advanced surgery devices, he said.
Other centers affiliated to universities, civil society organizations and the armed forces also treat oncology patients, he pointed out.
Hesham stressed that the centers apply international treatment protocols, stressing that the ministry spares no effort to provide the best treatment services for patients.
Health Minister Hala Zayed announced the launch of a national plan to counter the disease in Egypt, pointing out that one of the most important causes of the disease is hepatitis C, which leads to liver cancer in its late stages.
The initiative of President Abdel Fattah al-Sisi to detect and treat hepatitis C for "100 Million Healthy Lives" will reduce the incidence of cancer, she said, describing the initiative as a model for prevention.
In a statement on the occasion of World Cancer Day on February 4, the ministry said that Zayed instructed the training of doctors and medical staff working in oncology at home and abroad to raise their efficiency and to fight cancer and tumors following the latest global treatment systems.
Edited translation from Al-Masry Al-Youm