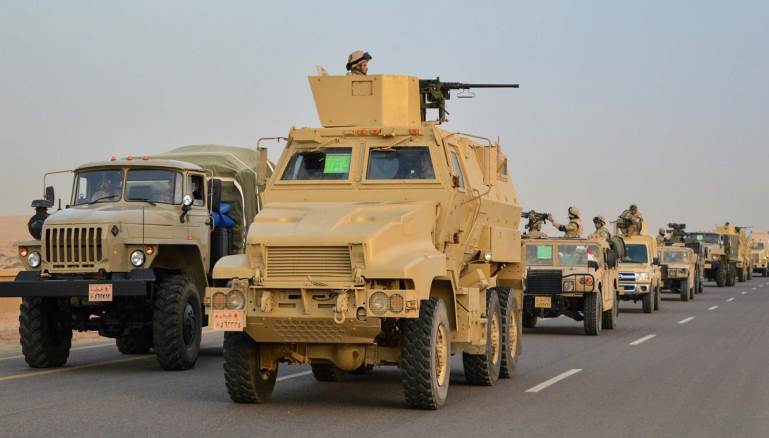 Official spokesperson of the Armed Forces Tamer al-Refeai stated on Saturday that Egypt's Air Force destroyed 8 terrorist targets and 158 weapon depots on the ninth day of the ongoing military operation "Sinai 2018" to eliminate terrorism in the troubled Sinai peninsula.
Meanwhile, President Abdel Fattah al-Sisi held a meeting with Prime Minister Sherif Ismail, Minister of Defense, Minister of Interior, Acting Chief of the General Intelligence Service (GIS) during which they discussed the developments of the comprehensive military operation.
Sisi praised the Armed Forces and police's efforts to protect the nation, asking them to accomplish the operation's goals and secure civilians in the operation areas.
Meanwhile, al-Qaeda leader Ayman al-Zawahiri called through a voice recording on Saturday on armed groups operating in the Sinai to take up arms against the state.
Security experts said that Zawahiri's call will not be effective as terrorist groups have become increasingly decimated in the area.
In response to the increasing terrorist threat in North Sinai, the 'Comprehensive Operation Sinai 2018' was launched last Friday by different branches of the army, including the Second and Third Field Armies located in Sinai.
Since 2014, North Sinai has witnessed a growing number of terrorist attacks carried out by IS and its affiliated group the Sinai Province, including various attacks against the army and the police.
North Sinai-based state security has carried out large-scale security sweeps and military operations in response.
Edited translation from Al-Masry Al-Youm