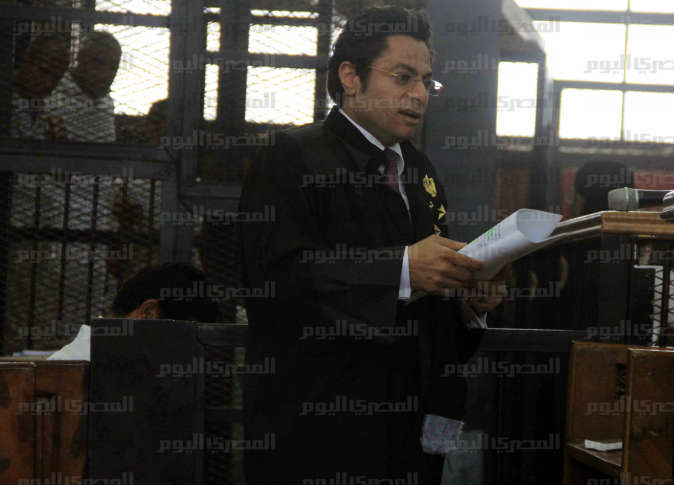 The Giza Criminal Court on Sunday sentenced seven reporters, including three foreigners, to seven years in jail, 11 others to ten years and acquitted two over charges of instigative reporting.
The 20 reporters, in the case known in the Egyptian media as the "Mariott cell" after the hotel they were operating out of, had been referred to trial last year over charges of disseminating false news via Qatari-owned Al Jazeera satellite channel following the ouster of former president and Qatar-backed Mohamed Morsy.
The detention and prosecution of the reporters had drawn international condemnation, evoking calls upon Egypt's transitional authorities to ensure freedom of the press.
The journalists were accused of fabricating photos and lies and broadcasting them through Al Jazeera Channel. According to the prosecution papers, the defendants were part of a media network "that has specialized in creating video scenes contrary to reality and airing them through Qatari AJE and US CNN to distort Egypt's international reputation."
The charges are based on the government's declaration last year of the Brotherhood as a terrorist organization. Authorities have long considered the Doha-based Al Jazeera network, which was highly acclaimed during 25 January revolution, as biased towards Islamists including deposed President Mohamed Morsy and the Muslim Brotherhood.
Al Jazeera's Cairo offices have been closed down since 3 July, after being raided by security forces in the immediate aftermath of the ouster of Morsy.
The Al Jazeera network has described the allegations against Australian Peter Greste, Canadian-Egyptian Mohamed Fahmy and Egyptian Baher Mohamed, who were detained in their Cairo hotel on 29 December, as "absurd, baseless and false."
In the new politically-polarized, post-Morsy Egypt, political figures and meda reports have shown little sympathy for the journalists, often describing them as "terrorists" from the Muslim Brotherhood.
Edited translation from Al-Masry Al-Youm