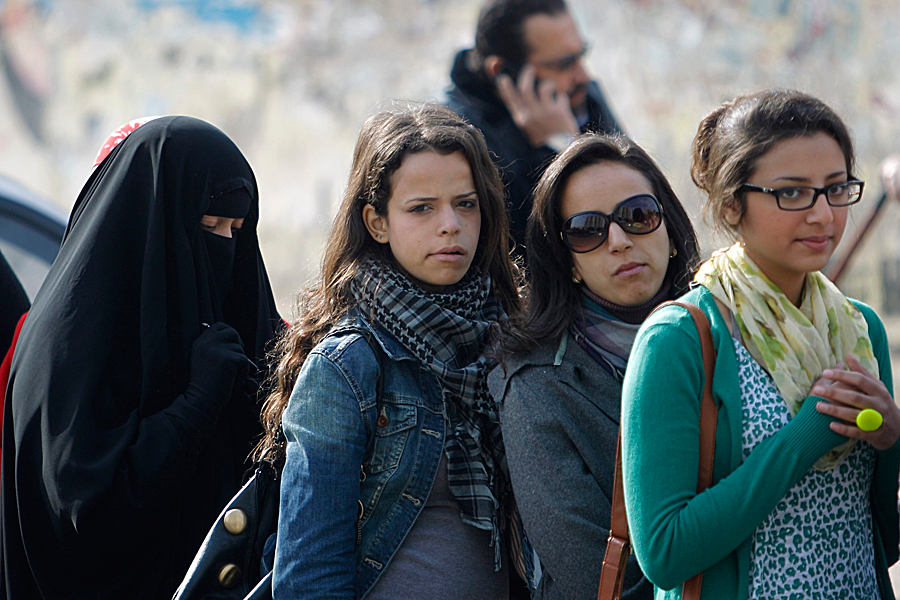 The Financial Regularity Authority in Egypt said, on Wednesday, that 2.1 million women were able to benefit from the activity of financing microenterprises, by 61.9 percent of the total 3.4 million beneficiaries of microfinance during ten months of 2021.
The head of FRA, Mohamed Omran, explained that women's financing balances amounted to LE 11.8 billion, or 47.3 percent of the total financing balances, which amounted to about LE 25 billion during the period from January to October 2021.
This came during Omran's meeting with Christine Arab, representative of the United Nations Women in Egypt, to discuss aspects of future cooperation in the non-banking financial sector, which would enhance women's empowerment in accordance with the sustainable development strategy Egypt Vision 2030.
A statement by the authority stated that the talks aimed to enhance women's empowerment by starting to implement a number of activities in cooperation with unions operating in the non-banking financial sector and subject to the authority's supervision, including the Insurance Federation of Egypt.
Omran stressed that the "Authority's Future Vision 2025" adopts the development path of the non-banking financial sector, and seeks to have a non-banking financial system that is inclusive that stimulates economic growth.
By use of independence and gender equality, and places the empowerment of women in the forefront of its priorities.
During the meeting, Omran reviewed the organizational steps taken by the authority to push women and give them the opportunity to lead and participate in administrative decision-making.
This was achieved by ensuring their representation on the boards of directors of companies listed on the stock exchange and companies and unions working in non-banking financial activities.
He explained that these efforts to represent women in boards of directors took three years, beginning with one seat in the formation of the board of directors, and now the percentage of women's representation in the board of directors should not be less than 25 percent or at least two members.
Omran expressed optimism that the number of applicants on the authority's on mobile phone application, known as "Empowering Women", will increase from the registered – currently – which has reached 416 women, as the jury recommended 120 registered female professionals are the most qualified to fill a job in a board of directors seat.
During the meeting, Christine Arab explained that women's economic empowerment is a key driver for achieving sustainable development, and that FRA plays an important role in developing regulatory frameworks that promote investments from a gender perspective to achieve gender equality and women's empowerment in the workplace, through its work in the sector.
Therefore, UN Women in Egypt looks forward to strengthening the partnership with FRA in these areas.