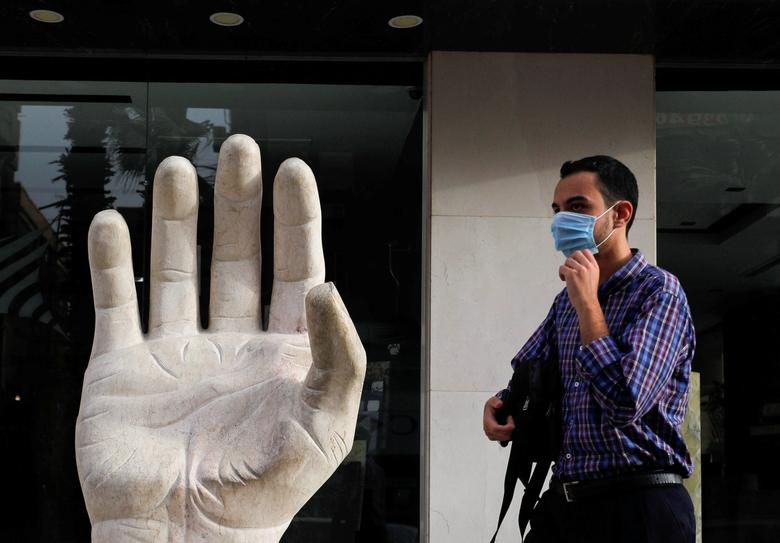 Egypt's Health Ministry on Monday confirmed 242 new coronavirus cases, bringing the country's total number of confirmed cases up to 111,009.
The ministry's official Facebook page also announced 12 related deaths.
133 patients were discharged from quarantine at isolation hospitals, raising the country's total number of fully-recovered cases to 101,179.
Egypt has reported over 200 cases per day since November 4.
A harsh second wave of the virus sweeping through the United States and Europe, as well as other parts of the world, has prompted the Egyptian government to impose new precautionary measures and reinforce the countrywide mask mandate to curb the spread of the virus.
According to the mandate, masks must be worn in public indoor spaces and while using transportation such at the metro, taxis, and microbuses.
Officials in recent weeks have warned the public to comply with the mask mandate or face fines of up to LE4,000.
Cairo Metro announced on Monday that it will employ transit police beginning Saturday to prevent mask-less passengers from boarding the trains and issue fines.
Along the same lines, the Interior Ministry on Monday reported issuing over 4,000 tickets in 24 hours to public transit drivers for failing to wear masks while working.
Additionally, Egypt's cabinet on November 11 released adjusted operating hours on shops, restaurants, cafes, and malls, which will go into effect December 1.
Several countries have imposed full lockdown measures following a second outbreak of the virus that began in October.
Edited translation from Al-Masry Al-Youm
Photo: A man wearing a protective face mask walks near a granite symbol hand of peace, amid concerns over the coronavirus disease (COVID-19), in the Cairo suburb of Maadi, Egypt April 22, 2020. REUTERS/Amr Abdallah Dalsh