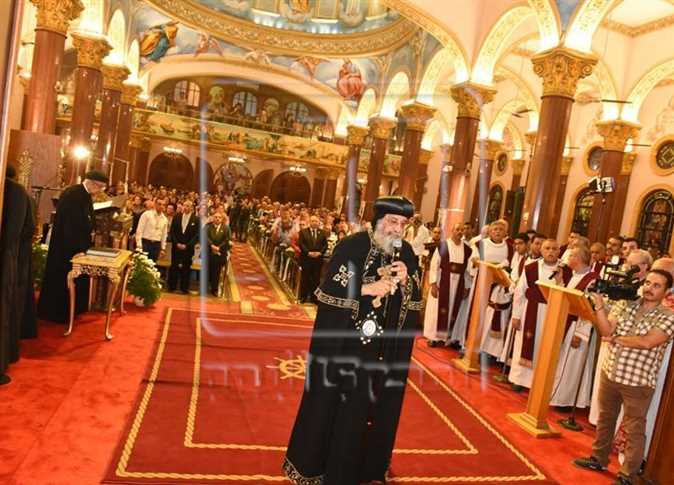 Archbishop Sergius Sergius, under-secretary of the Coptic Orthodox Church, said that about 2,500 Christian worshipers will attend the Christmas Mass in the New Administrative Capital's cathedral.
He said the church coordinates with the New Administrative Capital authorities and the security authorities for the event. He described prayer in the administrative capital as a good gesture, one year after President Abdel Fattah al-Sisi invited Copts to pray in the largest cathedral in the Middle East.
Head of the evangelical community in Egypt Andrea Zaky told Al-Masry Al-Youm that the Evangelical Church's celebration of Christmas will take place on January 5 in the Evangelical Church in Heliopolis.
Meanwhile, Catholic churches will hold Christmas mass on Sunday evening in more than 300 churches around Egypt.
A high-security alert was announced around churches in Minya as prayers of the month of Koiak will start on Saturday evening and will continue until Christmas mass prayers.
Churches activated metal detector gates and security authorities installed surveillance cameras around.
Edited translation from Al-Masry Al-Youm