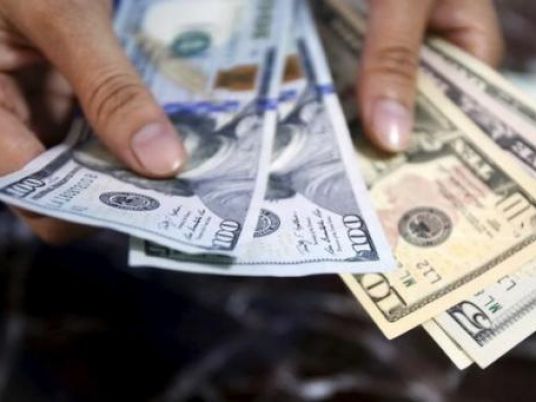 Pharos Holding Investment Bank projected four factors to decide the future of the Egyptian pound exchange rate against the US dollar in the short term.
A research paper by the company said the weeks heading up to the holy month of Ramadan, when Egypt's imports climb, may have a negative effect on the Egyptian pound; however, there might be positive effect following the receipt of the second tranche of the IMF loan, as well as the US dollar inflows from treasury bonds.
It added that the effect of Ramadan season generates downward pressure on the exchange rate because of higher import and consumption levels, compared to other months of the year.
Moreover, the increases in import activity and the decline in the value of the pound may encourage importers to resume their activity, albeit at a low level compared with the pre-flotation period, as a result of a significant drop in sales volume.
It said the second installment of the IMF loan, scheduled for spring, will strengthen the pound and increase confidence in Egypt's economy, which will benefit the Egyptian pound positively.
More US dollar inflows from treasury bonds in Egyptian pounds support the currency, since the continued increase in foreign demand on the domestic bonds currently raises the US dollar liquidity in commercial banks and supports the Egyptian pound.
Pharos explained that the depreciation of the US dollar exchange rate currently, coincides with the rise in emerging-market currencies against the US dollar, according to JP Morgan's index of emerging-market currencies. Also the repercussions of the US presidential decision on migration pushed the US dollar to further decline against major currencies in the world.
It added that the decline in sales volume in the different sectors is another sign of weak demand after the flotation of the pound, alongside other economic reform measures that were taken in November last year, which helped the pressure on the Egyptian pound to cease.
Pharos said the behavior of individuals, companies and expectations play a decisive role in determining the direction and magnitude of exchange rate movements, which makes the foretelling of the level of the exchange rate in the short term difficult.