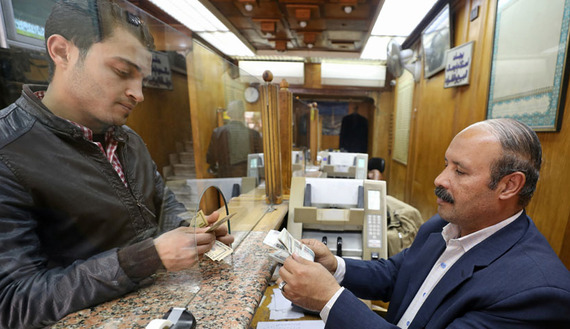 Remittances from Egyptians working abroad rose by 43.9 percent last July to reach $1.8 billion dollars, compared to $1.2 billion dollars in July 2016, the Central Bank of Egypt (CBE) said Sunday.
In a statement, CBE said that the increase comes as a result of the decision to devaluate the currency in November.
It explained that the remittances of Egyptians abroad during the period from November 2016 to July 2017 increased by about $1.9 billion, to record about $14.5 billion, compared to $12.6 billion during the same period of the previous fiscal year.
The Suez Canal and remittances from Egyptians abroad are now the sole sources of foreign currency coming into the country, after the halt in gas exports to Israel and Jordan and the struggling tourism sector, which was exacerbated by the crash landing of a Russian passenger jet in October 2015.
Egypt floated the national currency on November 3 and devalued the Egyptian pound by about a third from the former price earnings per growth (PEG) of LE8.8 against the dollar and allowed it to drift lower.
Egypt's dollar PEG had drained the central bank's foreign reserves, which were hit by reduced foreign investment following political turmoil in the past few years, forcing the central bank to impose capital controls and ration dollars.
Edited Translation from Al-Masry Al-Youm