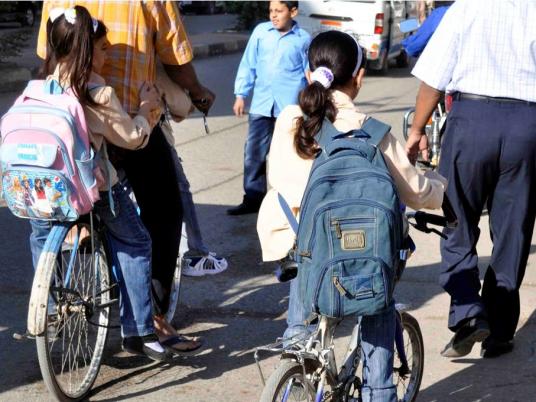 Aswan Education Directorate decided on Saturday to place 44 students at Othman Ibn Afan elementary School in Kom Ombo in quarantine and granted them a leave of 15 days, as they are suspected to be suffering from mumps.
Abdel Gawad Abdel Aal, head of the directorate, said that once the symptoms of the disease were apparent, precautionary measures were taken to prevent the spread of the disease to other students. The 44 students were placed in quarantine to prevent transmission and so that they could be treated.
He noted that most of the infected students come from grades one to three. Classes which saw cases of mumps were shut down, to conduct cleansing and hygiene, while students known to have been in contact with infected students were referred to medical examination.
All education directorates received memos outlining precautionary measures and school hygiene guidelines.
Edited translation from Al-Masry Al-Youm