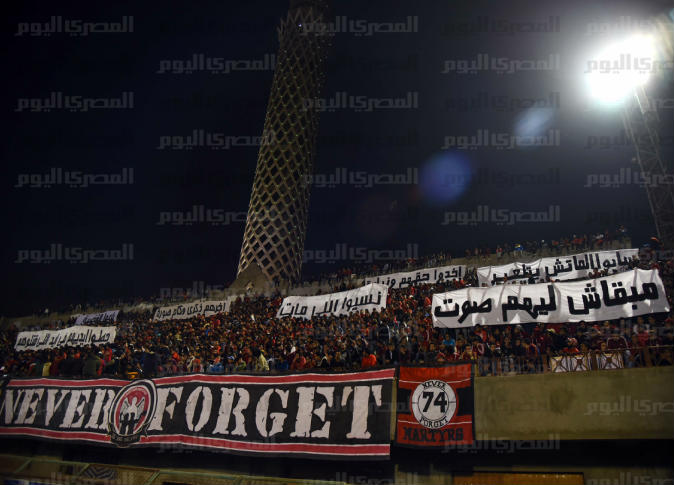 West Cairo Prosecution ordered for five members of the Ahly Club fan group, Ultras Ahlawy, to be taken into custody for 15 days pending investigations into accusations of forming and leading an illegal group.
The indictment includes harming public peace, possessing unlicensed explosives, and inciting protests on February 1 without permission.
On Monday, Ultras Ahlawy said it will commemorate the fifth anniversary of the Port Said Stadium massacre on Wednesday.
72 fans of Ahly were killed after a game between the club and Masry Club at Port Said Stadium on February 1, 2012.
In June 2015, Port Said Criminal Court sentenced 11 suspects involved in the lawsuit to death and 10 others to life. However, the suspects challenged the verdict. The ruling is scheduled for February 20.
In related context, the group posted on Facebook saying: "We don't consider the martyrs of Ahly, killed in February 2012, solely as victims of the group, but of a whole country. Five years after the massacre, no retaliation has occurred against the killers. Five years passed and we don't know how many years should the victims' family should wait until [justice is reached]."
Edited translation from Al-Masry Al-Youm