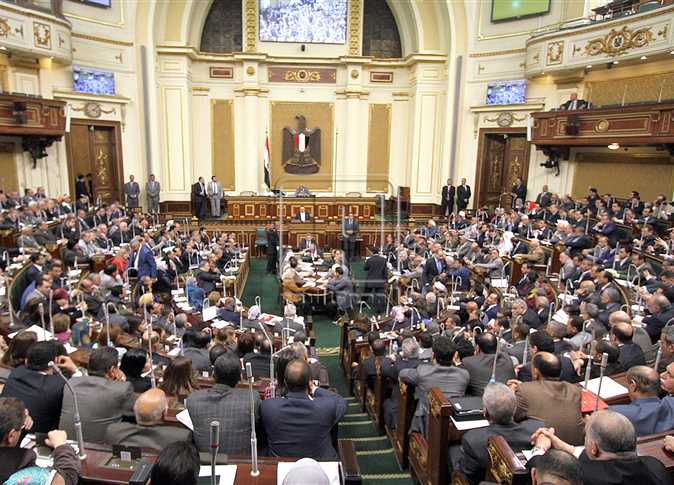 Egypt House of Representatives spokesperson MP Salah Hasaballah said on Sunday that 536 MPs out of 596 members have given their recommendation for President Abdel Fattah al-Sisi to run for a second term in office.
During a press conference to announce the achievements of the House of Representatives, Hasaballah said that the rest of the MPs have not yet given their recommendations for any other presidential hopefuls.
MPs at the House of Representatives raced to sign recommendations supporting the candidacy of Sisi since the National Elections Authority (NEA) announced the elections timetable earlier this month.
The General Secretariat of the House of Representatives has allocated a hall to collect MPs' signatures. Undersecretary of the House of Representatives Mahmoud al-Sherif was one of the parliamentarians who signed the nomination form for Sisi. He remarked that MPs are convinced the president has initiated a process of comprehensive reform and must be allowed to complete it.
Head of Egypt's Reform and Development Party Mohamed Anwar al-Sadat retracted last week his bid to run in the upcoming presidential elections scheduled for March.
He said that the parliament was not cooperating with him to obtain his constitutional right to present his program to MPs and try to obtain their recommendations to run the race.
"We asked for things and did not find them, so we will not fight a losing battle. We addressed the House of Representatives to use our constitutional right to obtain the signatures of deputies from within the council, and the council did not respond, as we saw a festival of signatures of support for the President by the MPs," Sadat said.
To be accepted as a candidate for the presidency, candidates must receive the recommendation of at least 20 elected members of the House of Representatives, or support from at least 25,000 citizens with the right to vote in at least 15 governorates, with a minimum of one thousand supporters from each governorate. In all cases, no one person can support more than one candidate.
This support (authorization) consists of a form issued by the notary offices across the country.
Edited translation from Al-Masry Al-Youm