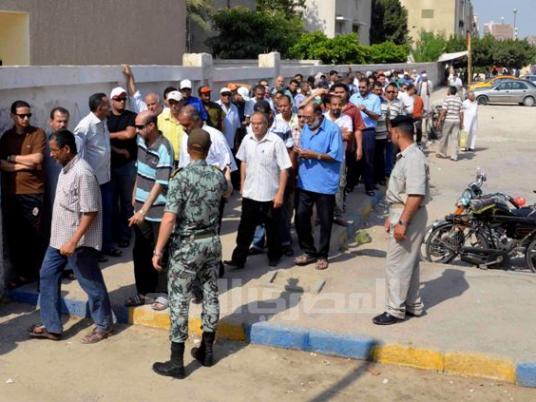 Mahrous al-Kilany, head of operations and planning at the Executive Secretariat for the Demining and Development of the North West Coast, said that there are 5.5 million landmines in the east coast of the Suez Canal. The landmines are remnants of the October 1973 War and are threatening the government's implementation of the Suez Canal Development Project.
"We are talking about a thousand square kilometers that must be cleared," Kilany said, adding that 97 percent of the landmines in the area have been cleared. "Yet, millions remain."
He estimated the initial cost at LE800 million. "Ten percent of the mines are not on maps," he said, adding that the sandy nature of the land makes it more difficult.
"Demining the North Coast cost a lot of lives and hindered development projects there for years," he said, calling on authorities to learn from that experience.
He said that there are 22.5 million mines and explosive material in Egypt, of which 17.2 million are in the North Coast and Alamein and the rest in the Sinai and eastern coast of the Suez Canal.
"Some still remain in Alamein," he said. "The Housing Ministry should notify the residents of the spaces it intends to clear for building the city."
Kilany requested the government to treat the victims of mines like the martyrs of war in terms of pensions and compensations.
Edited translation from Al-Masry Al-Youm