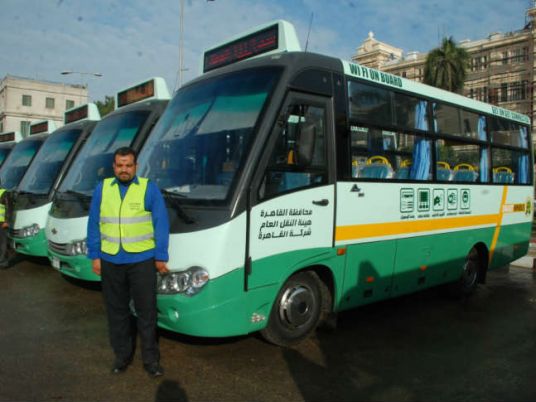 Government sources said that the Public Transportation Authority, in cooperation with the Cairo governorate administration, will begin running 600 new locally-manufactured buses in February.
This comes as part of a major deal to renovate and develop public transport buses.
Hamdy Abdel Aziz, chairman of the Chamber of Metallurgical Industries in the Federation of Egyptian Industries, said that part of the funding for the project will come from the United Arab Emirates, as part of its aid package to Egypt.
A source said that the authority has received 200 buses so far from a local company.
He explained that the companies have the capacity to provide the needed supplies, especially since Egypt has four large factories that make buses.
The project comes as a boost to an industry that has suffered big losses since the revolution.
Four hundred buses will operate on natural gas and 200 will run on diesel.
Edited translation from Al-Masry Al-Youm