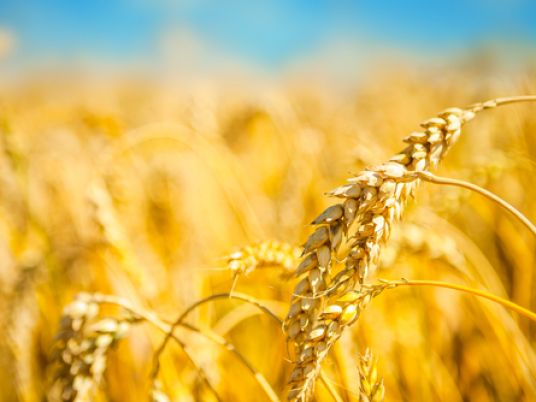 Egypt's wheat imports are monopolized by seven figures who turned into multi-billionaires thanks to that monopoly, Supply and Internal Trade Minister Khaled Hanafi said in a statement on Tuesday.
"Though there is a system regulating tenders (for the imports), the system has become close to a direct order assignment, with them rotating the winning of tenders amongst themselves," the minister stated, but did not specify the names of the alleged monopolists of the vital Egyptian commodity. "One of those can neither read or write," Hanafi stated
"This has changed now as the General Authority for Supply Commodities currently imports the wheat needed through normal dealings with the Chicago Mercantile Exchange," said the minister. "We now have a firm experience in that respect."
The minister added that the new strategy has encouraged members at Egypt's industries union and mills owners to buy the wheat from the ministry to benefit from the lower cost compared to the cost of importing by themselves.
"Society should not be averse to the state's intervention in trade because that intervention happens transparently and through fair competition. It happens to end monopoly," Hanafi stated.
GASC told economic daily al-Borsa on Monday that Egypt had imported 2.6 million tons of wheat since the start of the current fiscal year in July, with 59 percent of those imports coming from Russia.
Egypt is the world's biggest wheat importer, purchasing nearly 10 billion tons annually, and sometimes mixing imports with local production to produce subsidized bread.

Edited translation from Al-Masry Al-Youm