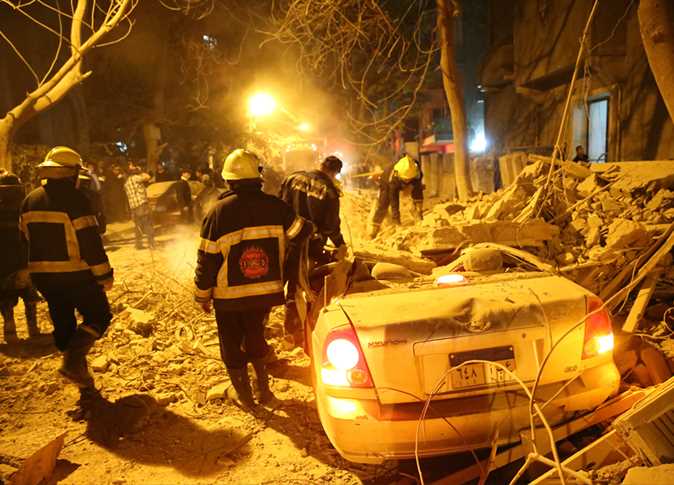 Alexandria Governor Mohammed Sultan announced on Friday that a property located on Al-Quds Street inside the Alexandria district of ​​Mustafa Kamel collapsed after it was in dire need of comprehensive restoration.
In media statements to local newspapers, Sultan explained that authorities had previously evacuated the residents of the property, with the exception of two families who refused to leave.
There have been no reported injuries or deaths since the authorities arrived at the scene. Moreover, Health Ministry officials inside Alexandria confirmed to local media outlets that none had been hurt or killed in the collapse.
Sultan further gave instructions to all the concerned bodies and civil defense teams, including ambulances, rapid intervention units, and the crisis and disaster committee, in addition to his assistants and concerned agencies in the governorate.
The governor explained that all the building's facilities had their gas, electricity, and water cut off in order to safely clear the wreckage, adding that vehicles were used to remove the rubble in order to uncover the impact of the collapse.
He also instructed that a committee be formed from the Housing Directorate, with the participation of professors from the Faculty of Engineering, to uncover the causes of the collapse and to inspect the safety of neighboring facilities.
In 2017, Egyptian authorities evacuated a 13-storey building in eastern Alexandria after it toppled to lean on the building opposite.
Civil protection personnel attended the scene of the newly-constructed building in Alexandria's Azarita district. They immediately cut natural gas and electricity to the building and evacuated the tenants.
The authorities cordoned off the area around the collapsing building as a precautionary procedure in case it collapsed further.
Sultan said at that time that all buildings adjacent to the collapsing building had been evacuated. The Alexandria tramway network in the area was halted to prevent vibrations that may cause the building to disintegrate.