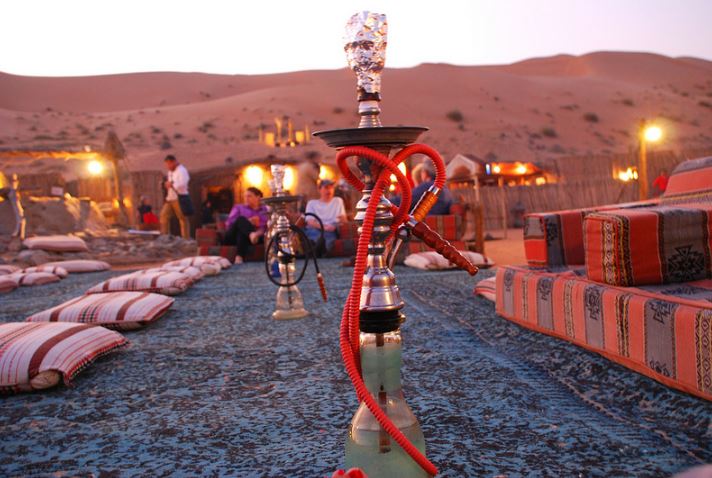 8.7 percent of Egyptians regularly smoke shisha, while 1.2 percent smoke electronic cigarettes, according to Maysa Hamza, Director General of the Ministry of Health's Environment Health Department.
Smoking is a major cause of non-communicable diseases, she added.
During the launch of the Framework Convention on Tobacco Control 2030, Hamza added that 22.8 percent of Egyptians smoke some form of tobacco, 43.6 percent of who are men and 0.5 percent are women.
More than half of Egypt's population is exposed to secondhand smoke. 48.9 percent of Egyptians are exposed to secondhand smoke in their homes, and 36.5 percent in the workplace, she continued.
She added that adults spend more than LE410, equal to 49.2 percent of the per capita annual income, on tobacco, while students spend LE109.8 a month on tobacco, noting that smoking causes cancer and cardiovascular diseases.
Hamza explained that the Ministry of Health provides clinics to help stop smoking, as well as a hotline number (1680), pointing out that the line receives between 600 to 800 calls per month.
Director of the Ministry of Health's Anti-Smoking Department Dr Sahar Labib said that 1 out of every 6 citizens die from smoking worldwide, estimating that by 2030, the mass of smokers will be concentrated in developing countries.
In a press conference held by the World Health Organization (WHO) on tobacco control efforts, Labib referred to the establishment of 27 units in the governorates to combat smoking, as well as the establishment of a guide to help smokers quit smoking.
Edited translation from Al-Masry Al-Youm. Image by www.traveljunction.com.