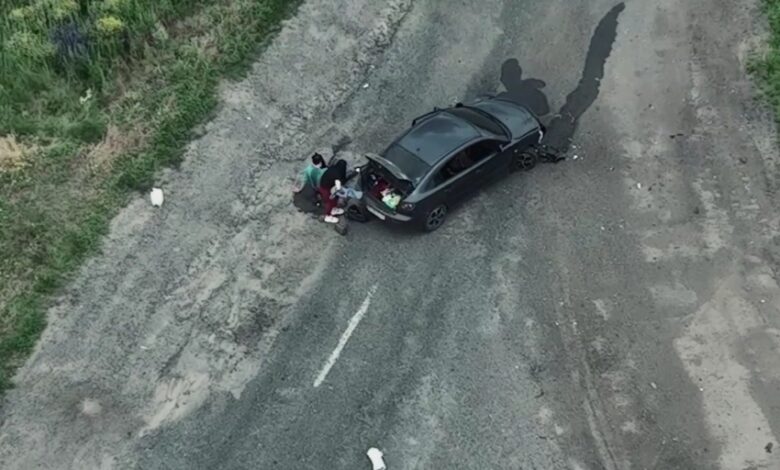 A Russian soldier who allegedly shot a civilian in an extraordinary attack caught on camera by a Ukrainian drone is being accused of war crimes in absentia by the Ukrainian police.
The dossier of evidence against him includes phone calls between the soldier and his wife and friend intercepted during a months-long investigation into the Russian attack near the city of Izium last June.
The audio files were shared exclusively with CNN in advance of a news conference in Kharkiv to announce the charges on Tuesday.
Police identified the soldier as Klim Kerzhaev – a 26-year-old commander from Moscow, who served in the 2nd Motorized Rifle Division of the 1st Tank Army in the Western Military District. He is accused of the attempted murder of a civilian – a war crime under Article 438 of the Criminal Code of Ukraine.
The attack was also captured on aerial footage by Ukrainian soldiers, who launched a unique rescue mission by attaching a piece of paper with the words "follow me" to a small drone – an operation which featured in a recent documentary by Ukrainian filmmaker Lyubomyr Levytsky.
We are watching this as if it's on TV, like a soap opera. A horror movie where Russians kill civilians," the head of the investigation department for Kharkiv Police, Serhii Bolvinov, told CNN.