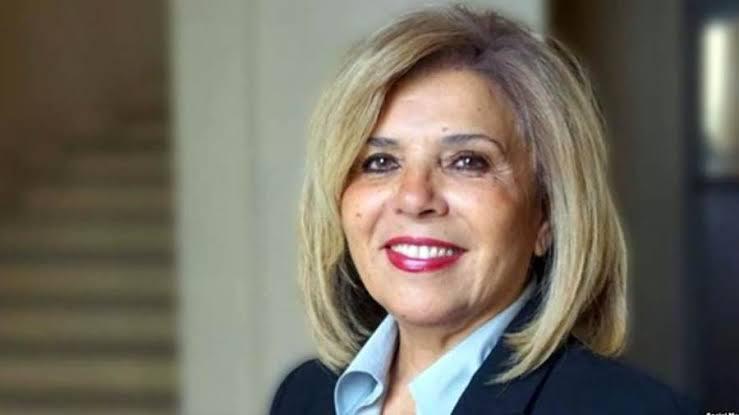 The General Committee of the House of Representatives has chosen Ambassador Moushira Khattab as President of the the National Council for Human Rights (NCHR).
Khattab was chosen after the committee received nominations from the bodies stipulated in the Law of the NCHR.
Al-Masry Al-Youm has what you need to know about Khattab's life and accomplishments:
-Obtained a Bachelor's degree in Economics and Political Science from Cairo University in 1967, then received a PhD from same faculty in International Humanitarian Law.
– She received a master's degree from the University of North Carolina, USA, in international relations.
– After graduation, she progressed in the diplomatic corps from attaché to excellent ambassador and assistant to the Minister of Foreign Affairs for International Cultural Relations. She then joined the Ministry of Foreign Affairs in 1968.
– Khattab held the position of Egypt's ambassador to the Czech and Slovak Republics between 1992 and 1994.
– She also held the position of the first ambassador to South Africa between 1994 and 1999.
– Later, Khattab was appointed to Secretary General of the National Council for Childhood and Motherhood.
– She later held the position of Assistant Minister of Foreign Affairs of Egypt for a year.
– Khattab held the position of Chairman of the Children's Programs Committee at the Radio and Television Union Council.
– Minister of State for Family and Population in the government of Ahmed Shafik in the aftermath of the January 25 revolution in 2011.
– She worked as an expert and vice-chairman of one of the United Nations human rights committees in Geneva.
– Later, Khattab became a member of the International Board of Directors of the Women in Diplomacy group founded by the Italian Minister of Foreign Affairs.
– Her other credentials include being Visiting Professor of Human Rights and Gender Issues at the University of Perugia for Foreigners in Italy (2011-present), and also as Visiting Academic in Public Policy at the Woodrow Wilson International Center for scholars at Washington DC,
– In December 2013, Khattab was chosen and ranked third among the five greatest human rights activists in the Middle East and North Africa region.
– Khattab worked on a number of issues affecting women and children, such as birth control, FGM, child marriage, and others.
Edited translation from Al-Masry Al-Youm