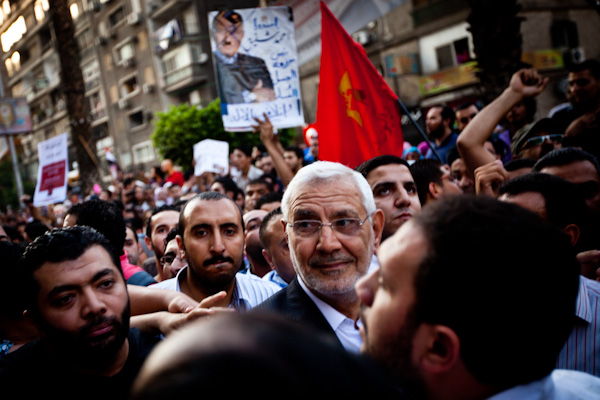 Strong Egypt Party head Abdel Moneim Abouel Fotouh, former presidential hopeful, said the nomination of Field Marshal Abdel Fattah al-Sisi to presidency merely confirms that 3 July was a military coup.
In an interview on the privately-owned Al-Hayah TV channel on Monday, Abouel Fotouh said the coming elections will be won by Sisi, indicating to absence of real elections.
The uprising of 30 June was a revolutionary wave that had no relation to 3 July, the date of ouster of deposed President Mohamed Morsy, Abouel Fotouh added, saying that his stances are not contradictory.
"Some of those who belong to the Muslim Brotherhood practice violence on street. However, the current authority caused that violence. I said so seven months ago and explained its dangers on the country," he added.
Abouel Fotouh, who is a former Brotherhood figure, said that labeling the group as terrorist organization is an offense against the people who elected it for parliament and presidency in 2012.
"The killing of victims has dropped the legitimacy of the current regime, if it ever had legitimacy," he said.
The number of victims killed since 30 June would wipe out the legitimacy of any president, Abouel Fotouh said, expressing his rejection toward the current regime which was not elected.
Edited translation from Al-Masry Al-Youm