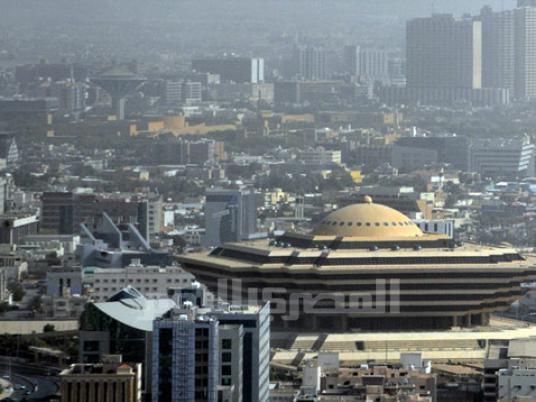 The campaign supporting Abdel Moneim Abouel Fotouh on Monday requested that the Presidential Elections Commission send a judge to investigate alleged violations of the electoral process in Jeddah, Saudi Arabia.
In a statement, the campaign claimed it detected certain irregularities, saying that the consulate closed its doors after voting and asked the supervisors to leave and start the vote count the next day.
It also claimed that certain political forces collected ID cards from voters and voted on their behalf, and duplicate ballots were sent by mail.
The campaign called on the commission to take legal action against the offenders to protect the integrity of the election from fraud.
On Sunday, Ali al-Esheiry, the Egyptian consul-general in Jeddah, announced voting results from Jeddah constituency, which includes west, northwest and south Saudi Arabia. He said 48 percent of some 56,000 votes went to Muslim Brotherhood presidential candidate Mohamed Morsy.
Abouel Fotouh came in second with 28 percent, while Nasserist hopeful Hamdeen Sabbahi came in third and Amr Moussa in fourth.
The Egyptian Ambassador to Saudi Arabia, Mahmoud Ouf, said Monday that Morsy leads the presidential race among Egyptians in Saudi Arabia.
Morsy led with 49.5 percent of the 83,351 votes cast in Riyadh constituency, the Egyptian Embassy in Riyadh announced Monday. The constituency includes the central, east and northeast parts of Saudi Arabia, the state-run news agency MENA reported. Abouel Fotouh won 26.1 percent of the vote. Sabbahi came in third with 11.4 percent.
In a press conference on Thursday, Foreign Minister Mohamed Kamel Amr said he and other diplomats in the ministry are impartial toward all presidential candidates.
Edited translation from Al-Masry Al-Youm