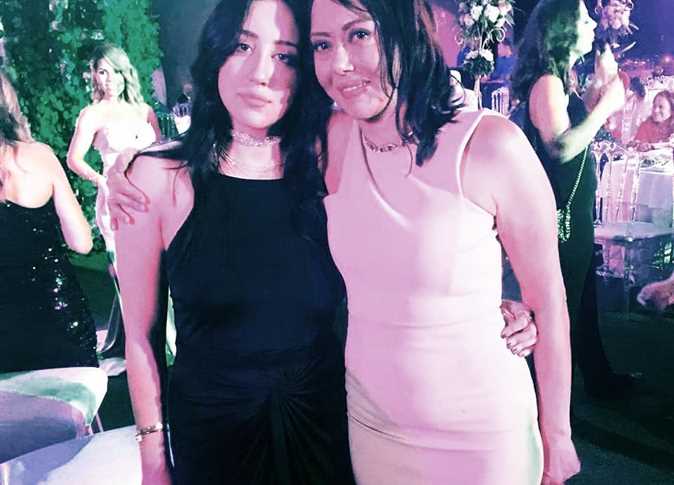 Actress Noha al-Amrousi has commented on her daughter Nazli Mostafa Karim's involvement in the Fairmont Nile River Hotel rape case as the wife of one of the accused suspects.

Prosecutors ordered the detention of Ahmed al-Ganzouri and Nazli Karim for four days pending investigation into the Fairmont case.
Another accused, Amir Zayed, was detained as well four days pending investigations into gang rape charges.
Speaking exclusively to Masrawy, Amrousi said: "I don't want to talk about this issue for now, but everyone must know that my daughter is innocent and she was forced into this case by the influential families of some of the rapists."
"My daughter is married to one of the accused in this case, and she was summoned by the prosecution to testify. Suddenly she turned from witness to accused," Amrousi added.
"I do not want to speak because if I say what I know the situation will be grave," she lamented, "But if my daughter gets harmed through any of the cases fabricated by the families of the rapists, with their influence and great authority, I will not remain silent."
Amrousi wrote on her Facebook account: "My daughter Nazli's real accusation is trying to defend justice against injustice."
"One of the most severe types of injustice is when the oppressor plays the role of the victim and accuses the oppressed of being unjust," she wrote in another post,
Prosecutors continuing their investigations into the 2014 gang rape of a girl in the Fairmont. Three people have been released, while three others have been detained pending investigation.
Investigations began after the Public Prosecution received a report on August 4 from the National Council for Women, accompanied by a complaint the victim had submitted to the council.
Attached to her complaint were testimonies provided by some regarding their knowledge of the incident.
The Fairmont Nile City Hotel's administration earlier in August offered its support to investigations regarding a gang rape that allegedly occurred in one of its rooms during a private party in 2014.