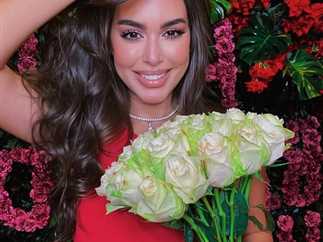 Actress Yasmine Sabry has signed a contract with the  star in the "Saqr al-Mahrousa" (Egypt's Falcon) movie along with actor Ahmed Ezz.
"Saqr al-Mahrousa" is a historical movie written by Mahmoud Hamdan and directed by Ahmed Alaa.
Ezz and Sabry are scheduled to start filming in July.
Ezz plays the role of a knight from the Islamic era, simulating one of the well-known Islamic figures, and the work is scheduled to include many scenes of war battles with the help of international battle designers.
Ezz's latest cinematic work was the police thriller "al-Garima" (The Crime) movie in 2022, co-starring  Menna Shalaby and the star Maged al-Kidwany.
The script and dialogue are by Amin Gamal, and Mohamed Mehrez, it is directed by Sherif Arafa, and produced by Hisham Abdel Khaleq.
Ezz plays the role of a professional criminal who commits many crimes for the benefit of some influential people.
The events took place in the 1970's, as Ezz suffers from hallucinations and enters a hospital before escaping from it.
He gets involved in a major crime that makes him confess to previous crimes, and enters into conflict with these people.