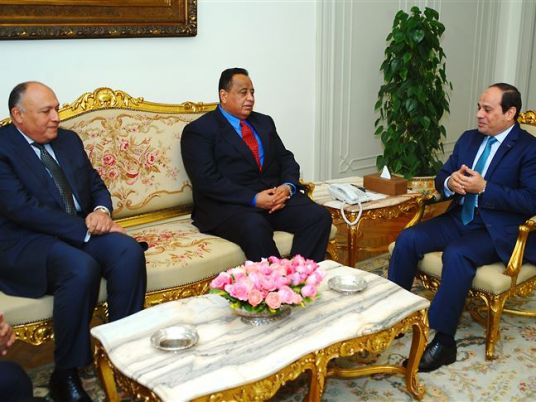 Ethiopia cannot comfortably operate its disputable Grand Renaissance Dam without the consent of Egypt and Sudan, Sudan's Foreign Minister Ibrahim al-Ghandour said on Sunday.
"Ethiopia cannot bask in the glory of the dam if Egypt and Sudan do not approve it," Ghandour, who was on a two-day visit to Cairo that ended early Monday, told reporters.
The minister added that a declaration of principles signed by the three countries in Khartoum in December ensures the rights of all parties.
Ghandour also reiterated that his country remains an "essential party" to the dispute rather than a "mediator", adding that "Sudan is impacted by anything affecting the Nile River."
Egypt fears the Ethiopian dam will affect its historical Nile water share of 55 billion square meters, which it has had access to since a 1959 agreement with Sudan. Ethiopia, meanwhile, has frequently reassured Cairo that its water share will not be affected.
The three countries have been struggling to eliminate disputes over consultancy firms being sought to conduct technical studies of the dam's impact. But disagreements also remain concerning Egypt's demands to halt construction at the dam, which is reportedly 50 percent complete, until studies are finished.

Edited translation from Al-Masry Al-Youm