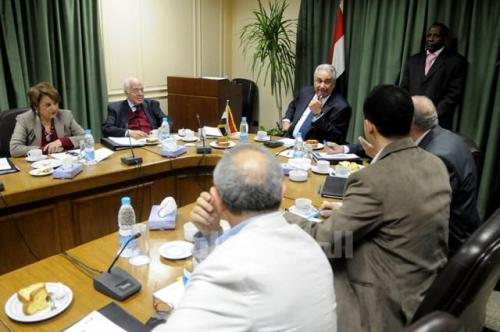 Osama Borhan, secretary general of the Advisory Council to military rulers, has called an urgent meeting Saturday to discuss recent political developments.
"The meeting might be the last for the council, as Major General Mamdouh Shahin, member of the ruling military council, had stated the council's work will end on 30 June," Borhan told Al-Masry Al-Youm on Wednesday.
"The first article of the advisory council's establishment decision stipulates that it assists the ruling military council in running the country during the rest of the interim period until a new president is elected," he said explaining that the council has fulfilled it's primary obligation.
The Advisory Council, according to Borhan, will draft a document about its work and submit it to the Supreme Council of the Armed Forces.
He said the military has been receptive to the Advisory Council proposals and "was committed to achieving some of them, including the issuance of the supplement to the Constitutional Declaration," he added.
Since its formation in December, a number of Advisory Council members resigned in protest of SCAF decisions and the use of violence against protesters.
The SCAF is scheduled to transfer power by the end of June to the next president after election results are announced. No official results have been declared in the runoff between Mohamed Morsy and Ahmed Shafiq that ended Sunday night.
Edited translation from Al-Masry Al-Youm