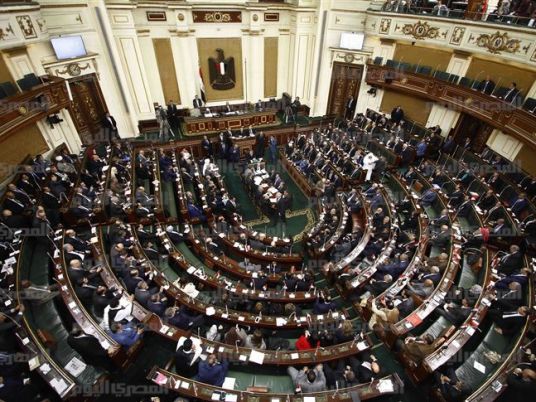 The maritime demarcation agreement between Egypt and Saudi Arabia should not be up for discussion by the Parliament as the Supreme Administrative Court ruling is final and decisive, said lawyer and former presidential hopeful Khaled Ali on Monday.
The court nullified on Monday a deal between Egypt and Saudi Arabia that would have seen the sovreignty of two Red Sea islands, Tiran and Sanafir, transferred to Saudi waters.
According to the border demarcation agreement signed in April, the two islands were deemed to be within Saudi territorial waters, in recognition of historical claims on the part of Saudi Arabia. In late December, Egypt's government approved the agreement and sent it to Parliament for ratification, despite a legal dispute over the plan.
During a press conference on Monday, Ali, who filed the initial lawsuit aiming to have the agreement revoked, said that putting the case up for discussion in the Parliament would add nothing new to the issue.
Lawyer Essam al-Islamboly, who later joined Ali in the case, said the ruling cancels any government allegations that the islands belong to Saudi Arabia.
He added that the Parliament cannot reject the agreement as it does not have the authority.
Lawyer Tariq al-Awadi said: "We refuse to depict the proposed surrender of Tiran and Sanafir as an 'agreement'. We will sue whoever asked for it to be signed, whoever advocated for the land to be ceded, and whoever contributed to the falsification of public awareness."
However, the parliamentary coalition Egypt's Support stressed the Parliament's right to discuss the agreement on Monday, as stipulated by the constitution.
"In the end, the decision will be for the MPs representing the people, and they have the final say in this issue," the coalition said in a statement.
Head of the Legislative Committee in the parliament Bahaa al-Din Abo Shaqa refused to comment on the court ruling, adding that the Parliament will adhere to its constitutional duties.
MP Mostafa Bakry, who is a staunch defender of the Saudi claims to the two islands, said MPs will not cede their right to discuss the agreement, and the Parliament has the basic right to discuss international agreements.
Bakry told Al-Masry Al-Youm that the Supreme Administrative Court's ruling is not the end of the case, as some are claiming.
MP Mohamed Abo Hamed said no power can deprive the Parliament of its right to discuss international agreements.
"The interests of the country are the only pressing matter, not the rulings; Saudi Arabia's sovreignty of the two islands has been a definite matter since 1982," Hamed said.
He pointed out that Egypt has not been in dispute with Saudi Arabia since the 1950s, which confirms the strong relationship between the two countries.