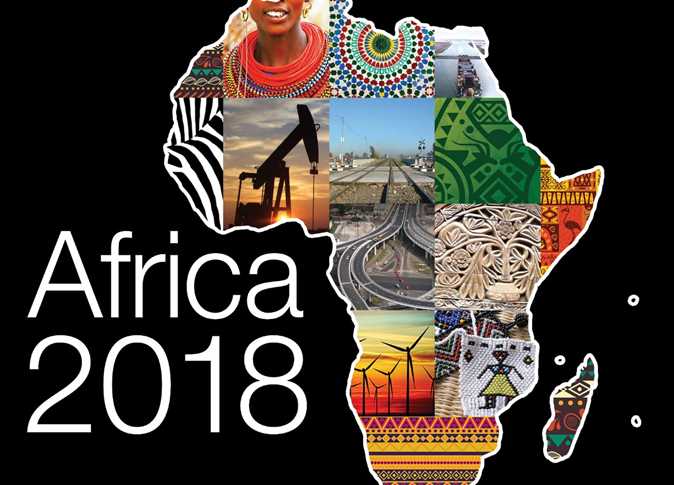 The Africa 2018 Forum kicked off its third edition on Saturday, running for two days at Sharm al-Sheikh under the theme 'Bold Leadership and Collective Commitment: Advancing Intra-African Investments', and featuring the participation of African leaders and the most important investors in the continent.
International businessmen are taking part for regional and international dialogue on stimulating investment for infrastructure and strategic sectors in African, promoting development and intraregional trade, regional integration and increasing cooperation between the private sector and African governments to create a modern, innovation-based African economy.
This edition is of particular importance in light of the shifts taking place in the global economy, which stresses the need to restructure interrelations between African countries and build a solid foundation based on policies relying on the optimum utilization of Africa's natural and human resources under the vision of the African Union agenda 2063, seeking to integrate innovation and the capacities of youth and women in the productive, political, cultural and social processes within the continent.
As Egypt looks to take over the African Union chair in 2019 Egyptian President Abdel Fattah al-Sisi will host two round table discussions to help shape Africa's private sector agenda for the upcoming year, as well as looking to strengthen cross-border collaborations and investments.
The forum is organized by the government of Egypt – through the Ministry of Investment and International Cooperation – and COMESA's Regional Investment Agency (RIA).
The two-day forum will convene more than 1,000 leaders in business and policy from across Africa and the world. It promises to be the biggest and most important gathering taking place in Africa this year.
Africa 2018 is a unique business-to-business and government-to-business platform, bringing together policy makers, financiers, leading industrialists and young entrepreneurs. This year's Forum will focus on developing intra-African investments and the effort to create the world's largest trading bloc of 1.2 billion people.
This year, the Forum will dedicate a day focusing on the role of women and helping them define continental priorities in a gathering called "Women Empowering Africa".
The organizers will convene women driving change across the continent and give them a platform to get together and agree on clear action points to ensure they have a stronger voice and more significant presence at the decision making table, as much in government as in the boardroom. A communiqué will then be presented to the heads of state present highlighting their priority concerns and aspirations.
Building on last year's success, the organizers will be hosting their Young Entrepreneurs Day (YED) offering the continent's rising stars the opportunity to meet a diverse set of investors as well as hone their skills in workshops tailored by specialist consultancies and leaders in their field.
Edited translation from Al-Masry Al-Youm