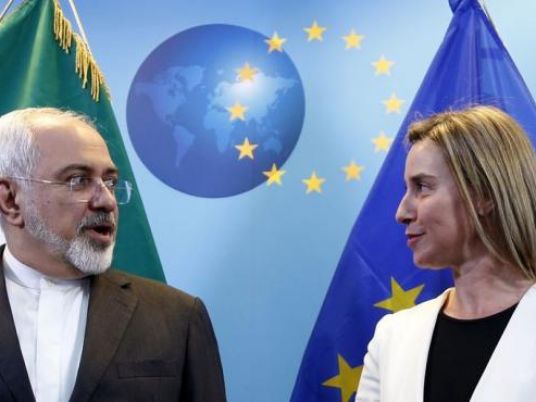 Arab countries will join the Middle East Quartet in New York at the end of September to seek ways to revive peace talks between Israel and the Palestinians, the EU's top diplomat said on Friday, part of a new European diplomatic initiative.
Encouraged by Europe's role in securing a nuclear deal with Iran, the EU believes a broad range of countries could help, more than a year after the collapse of a U.S.-brokered peace push envisaging a Palestinian state co-existing with Israel.
On the margins of the General Assembly of the United Nations, Egypt, Jordan and Saudi Arabia and the head of the Arab League will join the Middle East Quartet of the United States, the United Nations, the European Union and Russia for talks.
"We hope that this re-start of the process can lead to improvements on the ground and also to re-open prospective and political horizons to the talks," EU foreign policy chief Federica Mogherini said at a meeting of EU foreign ministers in Luxembourg.
Mogherini sees a chance for EU diplomacy in the absence of a new push from Washington as U.S. President Barack Obama approaches the end of his final term.
The Quartet last met in March in Munich, which was the first meeting in about a year, according to an EU official. (Editing by Robin Pomeroy)