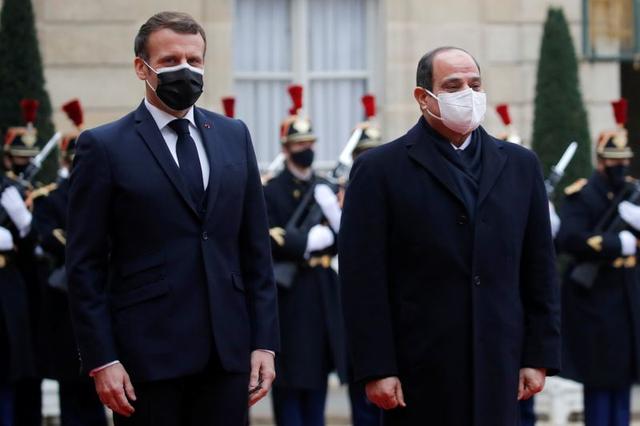 French President Emmanuel Macron said on Monday that he regrets the shock experience by millions of Muslims over magazine Charlie Hebdo's cartoons that satirically depicted the Prophet Mohamed.
Macron's apology came during a joint press conference with Egyptian President Abdel Fattah al-Sisi at the Élysée Palace in France.
When asked why he didn't make an apology for the cartoons before, Macron said he said that the cartoons are not against the law, as blasphemy is not a felony in France.
"In France a journalist, a cartoonist, writes and draws freely. It is not the President of the Republic who tells him what to do, nor anybody whatsoever. And it has been like that for a long time… When there is a caricature, it is not a message from France to the Muslim world. It is the free expression of someone who provokes, blaspheming. He has the right, in my country. Because it is not the law of Islam that applies, it is the rule of law of the people, who have chosen it for themselves. And I'm not going to change it for you," Macron said.
Macron warned against taking the cartoons as provocation from France or its people, calling them free expression of the cartoonist.
The French president said that France has been a victim of a hateful boycott campaign fueled by ignorance and extremism.
He thanked Sisi for the visit, stating that it helped to stabilize the partnership between Egypt and France.
Sisi commented that during the meeting, he reminded the Macron that terrorism and extremism should not be linked to any religion, and religious symbols should not be ridiculed.
The Egyptian president added that terrorism and other violent practices should not be linked to Islam as a religion.
Macron welcomed Sisi to France on Monday for a visit to discuss business and security relations between the two countries.
The Egyptian president's visit came amid tensions between France and Egypt over the arrest and detention of a group of human rights activists in Cairo.
Despite their differences, Macron said on Monday that he would continue to sell French arms to Egypt regardless of human rights issue, as he does not wish to weaken the country's ability to counter terrorism in the region.
Edited translation from Al-Masry Al-Youm
IMAGE: French President Emmanuel Macron welcomes Egyptian President Abdel Fattah al-Sisi at the Elysee Palace in Paris during his official visit to France, December 7, 2020. REUTERS/Gonzalo Fuentes