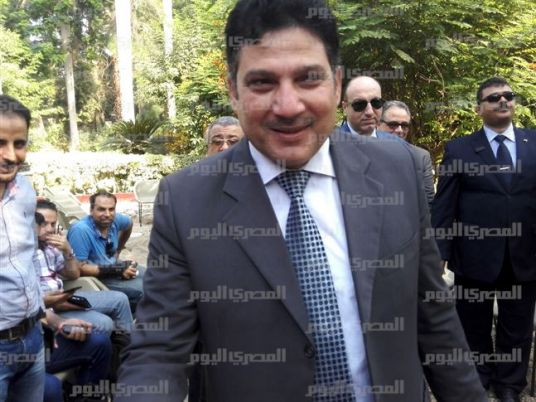 Within the next two weeks, Egypt, Sudan and Ethiopia will sign agreements concerning Ethiopia's Grand Renaissance Dam. Based on technical studies to be carried out, the anticipated agreements come in response to Cairo's fears over the dam's potentially detrimental impact on Egypt's water supply.
According to Egypt's irrigation minister, Hossam Moghazi, two French consultancy firms will run studies on the potential impact of the Ethiopian undertaking on water supply and the environment. In press statements on Tuesday, the minister confirmed that Egypt has received documents pertaining to contracts to be signed with the firms. Expert committees from the three countries are reviewing the contracts, he said.
"There were some minor technical hitches, but these were amended in the final draft that was forwarded to Sudan and Ethiopia for their review," Moghazi said. He added that the suggested amendments were treated by the British legal firm hired to prepare the contracts, to ensure impartiality.
The technical studies on the five-year-old undertaking have been a point of dispute between the three countries. While Egypt called for constructions to halt until studies are concluded, Ethiopia insisted on proceeding with construction throughout the duration of the studies.
Ethiopian minister of irrigation, water and electricity, Motuma Mikasa, caused a stir in February when he told Anadolu Agency that the outcome of studies would not bind his country to anything.
Egypt and Sudan feared the dam would affect the historic Nile River water shares agreed under British occupation.
Last year the three countries signed a declaration of principles stipulating Addis Ababa's commitment not to harm Egypt's water interests, a deal observers deemed a proactive measure on Egypt's part in.
Edited translation from Al-Masry Al-Youm