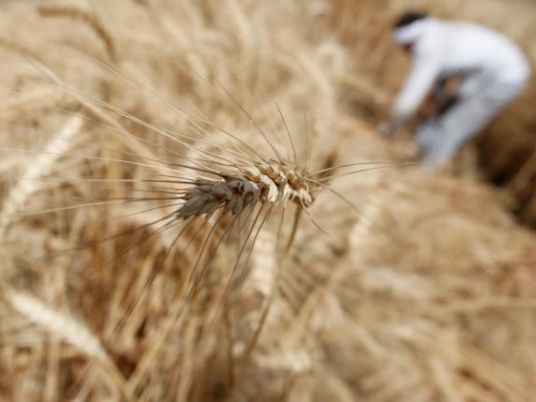 An official report issued by the Agricultural Research Center, affiliated to the Ministry of Agriculture, criticized the Ministry of Water Resources and Irrigation for announcing the success of cultivating wheat twice a year in Egypt, saying it poses a threat to the future of its cultivation due to the lack of scientific cultivation basics.
The center added in a report that productivity is less than 3 ardeb per acre, making the total production of wheat 12 ardeb through the two seasons, rather than 18 ardeb per season.
The report pointed out that the large number of wheat spikes were futile, and criticized the high humidity which exceeded 35 percent, compared to 12 percent in the normal wheat cropping seasons. The ministry also harvested the crop 30 days earlier than scheduled, the report said.
The report emphasized that the cultivation of wheat using the techniques recently announced by the Irrigation Ministry is completely contrary to the ecological system of growing wheat in Egypt, and thus is a waste of time and money. It would confuse farmers and cause them to incur heavy losses.
The cultivation of wheat in September violates the scientific cultivation methods of spring crops, according to the report.
Gathering wheat as announced by the Irrigation Ministry on January 26 is "nonsense" because the wheat was still unripe, the report added, pointing out that the early harvest of wheat causes diseases to the crop.
Edited translation from Al-Masry Al-Youm