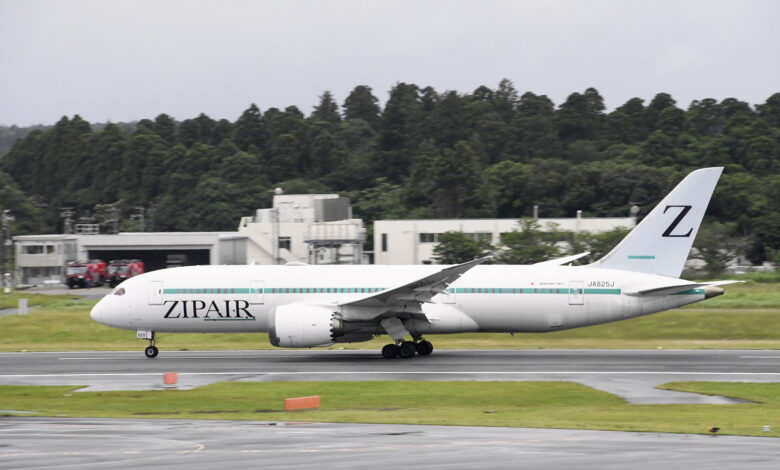 As Russia's invasion of Ukraine approaches the four-month mark, one airline has announced plans to change its livery amid concern from passengers that its current look could suggest that it supports the invasion.
Tokyo-based Zipair — a lowcost subsidiary of JAL, Japan Airlines — has announced that it'll be removing the "Z" from its tailfins as of June 18, replacing them with a geometric pattern of stripes.
The redesign was originally planned as a revamp before the invasion, to mark Japan's loosening of its pandemic travel restrictions, and was presented at a press conference announcing the airline's new route from Tokyo to San Jose, California.
However, Shingo Nishida, Zipair's president, revealed at the press conference that Zipair clients had already been in touch with the airline, expressing their concern over the airline's existing logo, which had been in use since 2018.
Russia has used "Z" to symbolize a putative victory in its invasion. The letter has been daubed on tanks and uniforms on the ground, and those supporting the Kremlin have used it to make their support public.