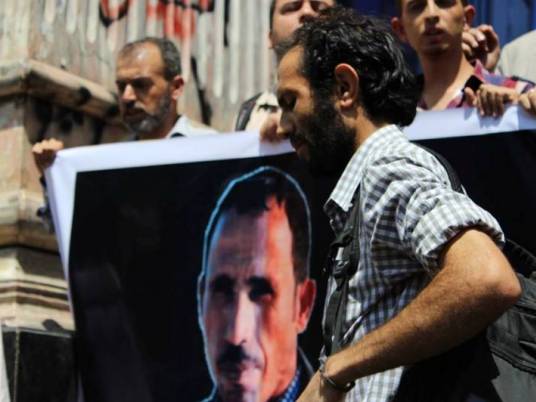 Security forces in Beni Suef arrested an Al-Ahram reporter, accusing him of stirring public opinion by spreading false news on a pro-Muslim Brotherhood website.
Emad Sayyed Abu Zeid is the second reporter to be arrested on these charges since the breakout of violence between supporters of ousted President Mohamed Morsy and his opponents after the dispersal of the pro-Morsy sit-ins in Cairo and Giza last month.
Ahmed Abu Deraa, Al-Masry Al-Youm reporter in Sinai, was referred for criminal trial on Wednesday on charges of spreading false news about the armed forces.
He was charged with deliberately reporting false news to Arab and Egyptian news agencies about the internal situation of the country as well as the army's counter-terrorism operations in Sheikh Zuwayed, North Sinai.
The military claims such reports weaken confidence in the state and tarnish the army's prestige.
Tamer Abdel Raouf, Al-Ahram's office head in Beheira, was killed at an army checkpoint during curfew hours in August.
Abdel Raouf's death was blamed on an officer who shot in the direction of his car.
The passenger in the car, Al-Gomhuria newspaper's staffer in Beheira, was arrested for alleged possession of weapons and was also referred to military trial.
Edited translation from Al-Masry Al-Youm