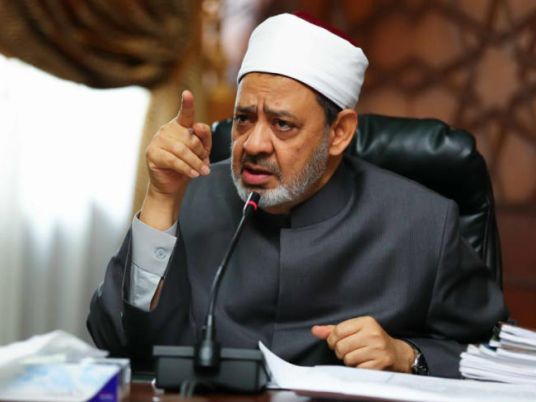 Al-Azhar has condemned Amnesty International's recent
move
to push for decriminalization of sex workers, calling it "satanic",
Al-Masry Al-Youm
reports.
In a statement on Wednesday, Al-Azhar said the move is a "frantic satanic attempt to demolish morals and values, an affront to the dignity of human beings, whom God has preferred over the rest of His creations, a practice inconsistent with human nature that enslaves human beings and trades their bodies, and a waste of the rights granted by God that are endorsed by all Abrahamic religions, particularly Islam".
The statement stressed that Islam restricts sexual relationships to a legitimate marriage and not for a temporary lust. It prohibits all sinful relationships outside of this framework in order to protect humanity from vice and decadence.
Amnesty voted in a conference on Tuesday in Dublin to collectively push for the rights of consensual sex workers, including advocating for the full decriminalization of their work.
"Sex workers are one of the most marginalized groups in the world who in most instances face constant risk of discrimination, violence and abuse," said Secretary General Salil Shetty.
The organization said that after weighing extensive studies and evidence numerous UN agencies, it determined that pushing for full decriminalization was the best path forward to fight for sex workers' rights. The organization says many workers suffer from physical and sexual abuse, arbitrary arrest, human trafficking, and other violations.
Amnesty's decision sparked controversy across the globe as many say the organization is promoting prostitution and gender bias against women. Amnesty argues they are merely looking out for the rights of the sex workers.
The group posting a video on YouTube on Wednesday, explaining their position.