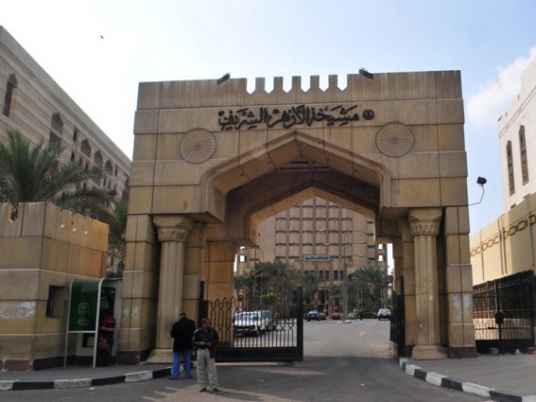 Al-Azhar and the Ministry of Endowments have completed their review of religious textbooks for elementary and secondary schools, aimed at removing the materials that could potentially encourage religious extremism.
Parallel to its crackdown Islamist activism since the ouster of the Muslim Brotherhood government in 2013, the government of President Abdel Fattah al-Sisi has embarked on a campaign to promote religious moderation and confront extremist thought. Besides imposing strict controls on Islamic preachers in mosques, the government has also reviewed educational textbooks.
According to Al-Masry Al-Youm, which obtained a copy of the amendments, the reviewed texts were related to the concept of jihad and religious coexistence.
Also, illustrations showing flags similar to that of al-Qaeda have been removed, Al-Masry Al-Youm found.
According to the newspaper, an illustration of a boy playing with a toy gun was also removed from a book aimed at fourth-graders.
A week ago, Egypt's Education Minister Moheb al-Rafie was quoted as saying that parts of the story of Oqba Ibn Nafea, a celebrated Caliphate-era military leader who had led Islamic conquests in Africa, could instigate violence.
Edited translation from Al-Masry Al-Youm