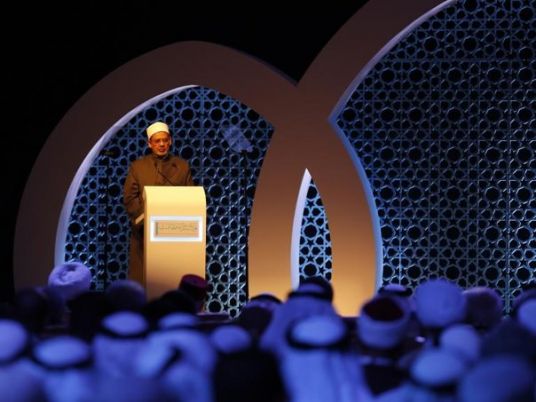 The leading religious authority in Sunni Islam has lashed out at supporters of abortion rights, sexual reassignment and globalization, saying they aim to "annihilate all Abrahamic religions."
Grand Sheikh Ahmed al-Tayyeb, head of Egypt's Al-Azhar, said in a speech Tuesday that "those advocating human rights and global peace" are often secretly colluding with terrorists, and that globalization threatens the unique character of different nations.
Egypt's President Abdel-Fattah al-Sisi has called on the deeply conservative Al-Azhar to promote religious reforms in order to combat extremism.
But in the conference Tuesday, al-Tayyeb said the West condones Christian and Jewish extremism while only highlighting acts of violence committed in the name of Islam.