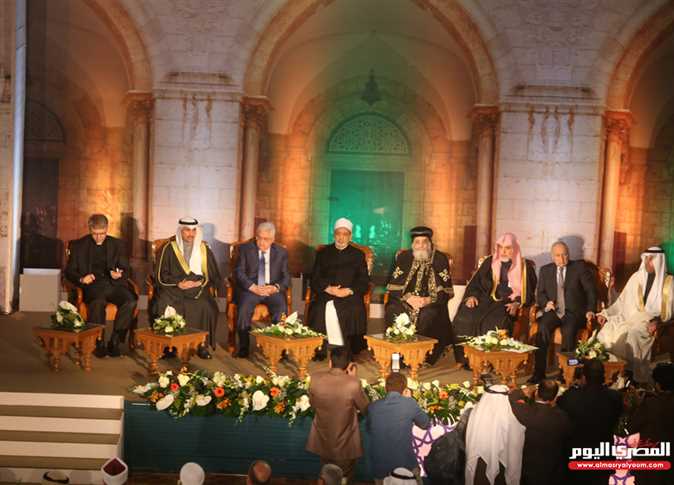 The Al-Azhar International Conference to Support Jerusalem kicked off on Wednesday and will be going on for two days, with the participation of senior Arab, Islamic and international figures from 86 countries under the patronage of President Abdel Fattah Al-Sisi.
The opening session in the Al-Azhar Conference Center in Cairo saw speeches being delivered by the Chief of Council of Muslim Elders, Grand Imam Ahmed al-Tayeb, President of the State of Palestine Mahmoud Abbas, Pope of the Coptic Orthodox Church of Alexandria Tawadros II, Secretary-General of the Islamic Cooperation Organization Yousef bin Ahmed al-Uthaymen, Secretary-General of Arab League Ahmed Aboul Gheit, and Secretary-General of World Council of Churches Olav Fykse Tveit, among others.
The opening session commenced at 9:30 a.m. and went on until 11:30, followed by a short break and the second session, chaired by the former Lebanese Prime Minister, Fouad al- Siniora. The session discussed four topics, namely, "The global religious statues of Jerusalem," "Jerusalem and its civilization, history and present," "The impact of changing identity in spreading hatred", and "Refuting Zionist claims about Jerusalem and Palestine."
The conference will resume on Thursday and will include two sessions.
Edited translation from Al-Masry Al-Youm