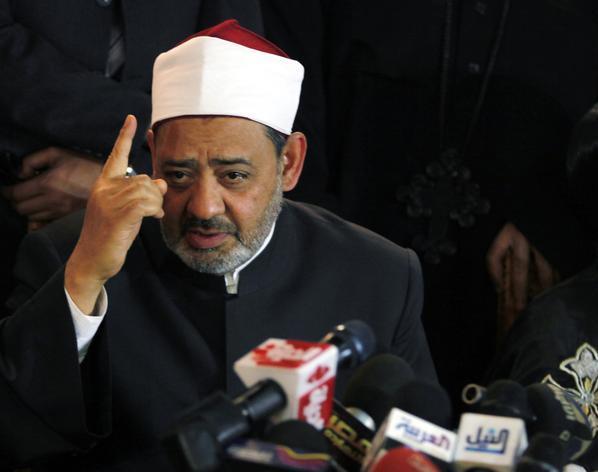 The editor in chief of the "Sawt Al-Azhar" newspaper Ahmed Al-Sawy responded to Amr Adib's episode discussing domestic violence.

The newspaper republished previous statements from Al-Azhar Grand Sheikh Ahmed Al-Tayeb, dating back to three years ago, in which the imam presented a clear need to prevent, forbid and restrict wife beating.
The newspaper quoted Tayeb as saying: "Violence against women or insulting them in any way is evidence of incomplete understanding, blatant ignorance or lack of chivalry… and it is forbidden by Sharia," in addition to his clear call for legislation to prevent beatings at all, and his assertion that "Islam does not accept physical harm for prisoners of war, how could it accept it for wives?"
The Al-Hekaya program presented by Amr Adib addressed the issue, citing part of a previous television episode of Tayeb in which he presented the opinions of Muslim scholars on beating to discipline disobedient wives.
Adib's program also said Al-Azhar stood against the issuance of a law to prevent domestic violence.
Sawy confirmed that Tayeb's words broadcast through the Al-Hekaya program were taken out of context, and that his correct, clear and unequivocal opinion was later shown on many other channels and platforms.
He added that the false information caused a misunderstanding among the public, which led to backlash towards Al-Azhar – especially from women on social media.
The Sawt Al-Azhar newspaper exercised its right to criticize the media practice of Adib, as he was the one who moderated the discussion and chose his guests, and showed his bias to one of the opinions without investigating accuracy, Sawy explained.