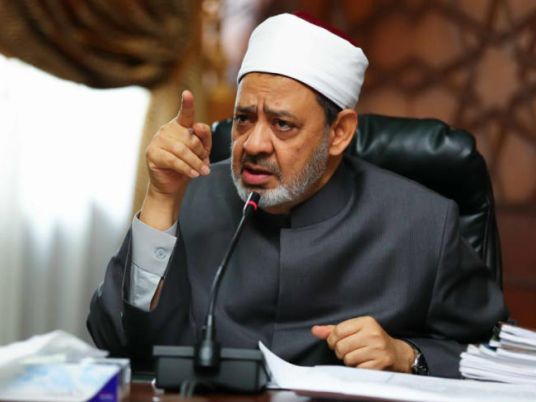 The Grand Imam of Al-Azhar Ahmed al-Tayyeb urged on Sunday the eliminatiion of injustice on the Muslim minority in Myanmar, as well as granting them their full rights as citizens.
During a meeting with Myanmar ambassador at Al-Azhar headquarters in Cairo, Tayyeb said that the message of Al-Azhar is one of peace to all people, as reported by MENA news agency.
Tayyeb said that the institution is ready to meet with groups of influential youth and religious figures from all religions in Myanmar — especially in zones of conflict — in order to lift the injustice and reduce the gaps in understanding.
He focused on the necessity of reaching concrete outcomes, such that injustices suffered by Muslims would come to end.
Meanwhile, the ambassador briefed Tayyeb about the situation in his country, especially in the regions where Muslim citizens suffer tensions and violence from those of different religions.
He expressed his Foreign Ministry's appreciation of Al-Azhar's efforts to end the tensions and to replace them with peace for everyone involved; and said this can be accomplished thanks to Al-Azhar's wide experience in ending sedition and bloodshed, as well as through the grand sheikh's excellent ties with all religions seeking peace.
Edited translation from Al-Masry Al-Youm