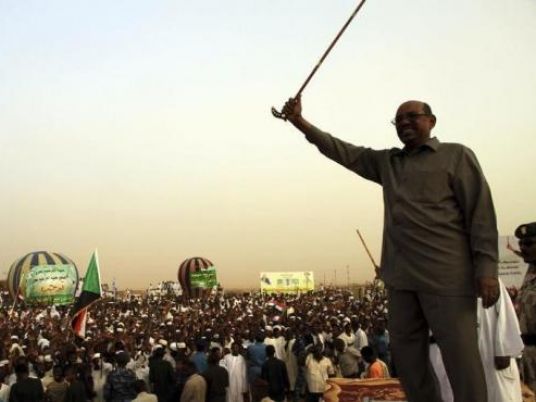 Sudan's President Omar al-Bashir has warned that any international military intervention in Libya would bring about another Syrian crisis, revealing that his country had backed revolutionary groups that ousted late Libyan leader Muammar al-Qadhafi.
"We are for a peaceful solution in Libya, a military solution will not be decisive and will turn it into a new Syria," Bashir told Al-Masry Al-Youm in an interview on Sunday.
Asked whether his country was coordinating with Egypt in the Libyan crisis, Bashir replied that both countries "agree that we are securing our borders," noting that both have troops with Libya's army based in al-Kufra.
Egypt had failed to win a UN approval for an international military intervention in Libya following the execution of 21 Egyptians in February by the Islamic State.
Sudan's president denied that his country financed any rebel groups fighting against the internationally-recognized government in Libya, but he said that Fajr Libya, the militia fighting against the government troops, is not to be linked to other Islamist groups operating in Libya.
"I know Fajr Libya well," said Bashir. "They are part of the revolutionaries who ousted Qadhafi and there is no ideology that connects them with extremist groups."
Edited translation from Al-Masry Al-Youm