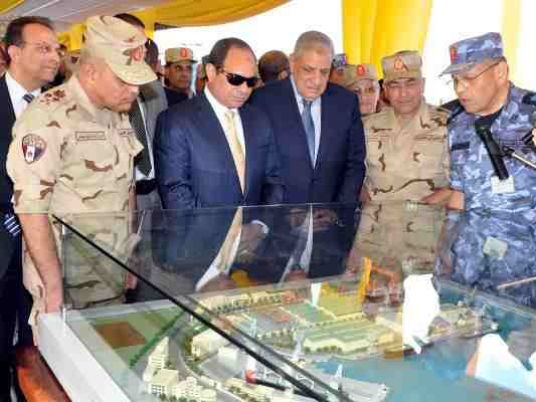 President Abdel Fattah Al Sisi inaugurated on Saturday development works at Alexandria Shipyard Company.
The company was renovated and its capacity was raised and developed to cope with the latest global arsenals in the field of construction, repair and production of ships.
Head of industries apparatus and naval services Ibrahim el Desouki delivered a speech in which he referred to the achievements of the apparatus, which is considered one of the biggest naval entities tasked with building and repairing ships in Egypt.
The chairman of China State Shipbuilding Corporation (CSSC), meanwhile, said that mega China companies are keen on doing business in Egypt, given its stability and the recent growth of its economy.
He also handed over a souvenir to President Sisi in appreciation of his efforts in boosting economy and development between the two countries.