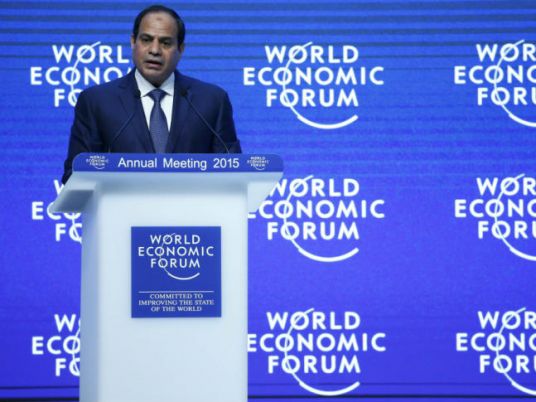 Egypt's President Abdel Fattah al-Sisi issued on Thursday a set of three legislations governing investment, on the eve of the economic conference, reported state-run al-Ahram.
The legislations were approved by the cabinet last week.
Sisi also issued other laws, including amendments to the criminal procedures law and the civil service law.
Egypt was keen on issuing a new legislation to govern investment, coinciding with the anticipated investment conference, due to be held on from Friday to Sunday in the resort town of Sharm el-Sheikh.
The government has long been campaigning for the conference among regional and international trade allies. It strongly believes heavy participation in the conference would help in the recovery of an economy battered by political turmoil during the past four years.
Investment Minister Ashraf Salman told reporters last week that the draft laws include incentives and benefits to reduce production costs, which would in turn encourage investment.
The drafts do not include new tax incentives, Salman said, adding that replacing such incentives with a uniform tax policy is becoming an international norm.