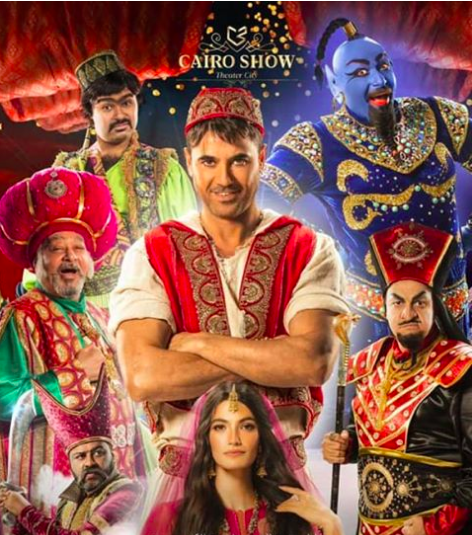 Cairo Show, the producer of the comedy play "Aladdin," starring Ahmed Ezz, has announced that the play is set to premiere in the Saudi capital Riyadh this month as part of the kingdom's entertainment season.
Director and producer Magdy al-Hawary, who is also the co-founder of Cairo Show, confirmed that Aladdin will be the company's largest production in 2020 and the first of its productions in the new year, adding that modern techniques will be used during the show for the first time in Arab theaters.
This should allow Cairo Show to offer audiences a comparable experience to what they can see on Broadway, Piccadilly and other theaters around the world, he explained. 
 "Egyptian art has always been the heritage and memory of the entire Arab nation. We at Cairo Show theater always consider ourselves ambassadors of Egyptian art," Hawary said while discussing the show's upcoming premiere in Saudi Arabia.
Meanwhile, Riyadh's entertainment season has managed to occupy a prominent position among other international events and entertainment festivals, which made the creators of "Aladdin" keen to take part, he said.
The play stars Ahmed Ezz as Aladdin and Tara Emad as Jasmine.
Aladdin will also feature Mohamed Tharwat as the Genie, Hisham Ismail as Minister Jafar, Samy Maghawri as Sultan, and Mohamed Gomaa as Pharaoh.
Edited translation from Al-Masry Al-Youm
Photo credit: Ticketak website