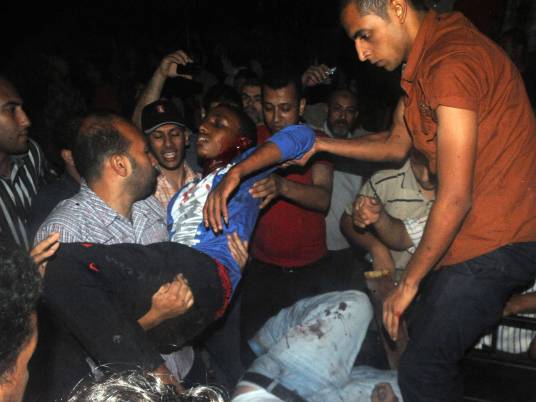 Members of 7am Movement shared optimistic remarks upon their release from jail Saturday morning, assuring their continued protest of what they call 'the coup against legitimacy.'
The group of young Alexandria-based girls that stages protests in support of ousted president Mohamed Morsy were recently arrested for one such demonstration last Wednesday.
"We will continue to march. Arrests have not broken us, and court rulings will not intimidate us," said Alaa al-Iraqi, one of the movement's members. "I cannot grasp that I am free and I am outside prison. We were starting to get used to prison, and have put plans for our lives inside."
Salwa, the only mother among the young arrested group, said she will be
celebrating the birthday of her daughter Rawda Ramadan, who was also arrested and released.
"
I had not joined any Pro-Morsy march before, but I will join all marches [from now on],
"
Salwa added.
The Sidi Gaber Misdemeanor Court of Appeals has considered the girls' appeal to give a one-year suspended sentence on Saturday over three charges against 14 female members of 7am Movement. Seven other minor members were cleared and put under judicial probation for three months.
On 27 November, Alexandria Misdemeanor Court sentenced the 14 members to 11 years and one month in prison. It also ordered the seven minor members be put into juvenile centers for being under the legal age of 18 years. They were accused of using force, joining a banned group and possessing and distributing flyers.
Edited translation from Anadolu Agency