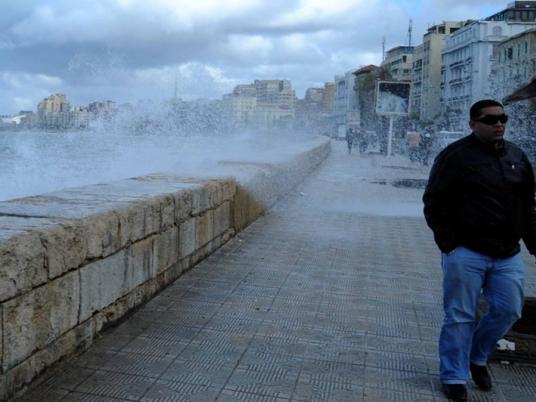 Activists in Alexandria claimed on Monday to have collected over 3,000 signatures on a petition asking for the Armed Forces to assume power of the country, in order to reverse the "bad political and economic conditions [in place] since President Mohamed Morsy took office."
A new group called the National Block for Revolutionary Movements said officials refuzed to notarize the petition, on the grounds that there were no instructions from the Justice Ministry on how to address such an issue.
"We will [take the petition to] the Administrative Court," said movement coordinator Ayman Ezz Eddin, threatening to appeal to international organizations if the court rejects their petition. "And we will collect more signatures from other governorates."
"The campaign is an apology to the army for the insults it had to bear during its administration of the country in the transitional phase," he added. "We want the army to be in charge until new presidential elections are held."
The petition reads: "I hereby decide to grant authority to the Egyptian Armed Forces to manage the affairs of the country, given the economic, political and social problems Egypt is suffering due to poor political decisions taken by he whom the people had trusted. After the president broke his oath [of office], I have decided the Armed Forces should take over to protect the people and start a renaissance after the 25 January revolution."
The move to collect petitions to hand power over to the army started late last month in Suez, Port Said and Ismailia.
Residents of these governorates said they were fed up with political unrest, and frustrated by the month-long curfew Morsy imposed in January after deadly clashes broke out between protesters and police. The wave of violence was triggered by the 26 January court ruling in the Port Said Stadium massacre case.
Edited translation from Al-Masry Al-Youm