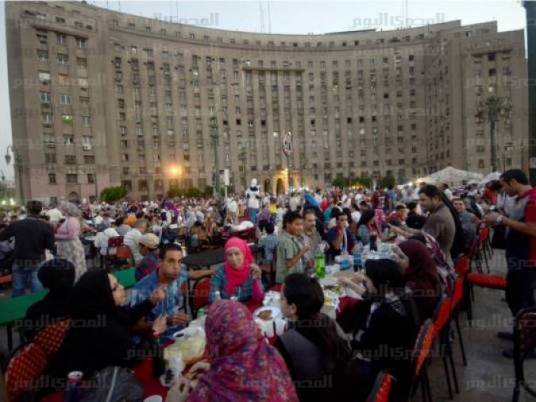 Alexandria set a new Guinness world record for the longest iftar table in the world at 4.303 km on Friday.
In a press conference on Friday, the juries of the Guinness World Records indicated conditions for the arbitration, saying that each table should be of 50 cm width with no spaces, adding that the measures conformed to the standards. The longest table that previously broke the record reached 2 km in Greece.
Disputes were rife as residents who took part in the iftar, as well as food distributors from restaurants, argued over a shortage of the free meals.
Due to poor organization, residents who were unable to receive meals began to break the chairs.
Alexandria Governor Hani al-Meseiry, however, said no clashes were reported at police stations. "What happened was regular clashes that occur during gatherings."
In a phone call with a talk show on Friday, Meseiry said he met with the Guinness World Records representative to declare the final arrangements for the longest iftar table, organized by a youth group.
He added that he was waiting for the official representative to hand the group the prize, saying that the governorate will also honor them.
Edited translation from Al-Masry Al-Youm