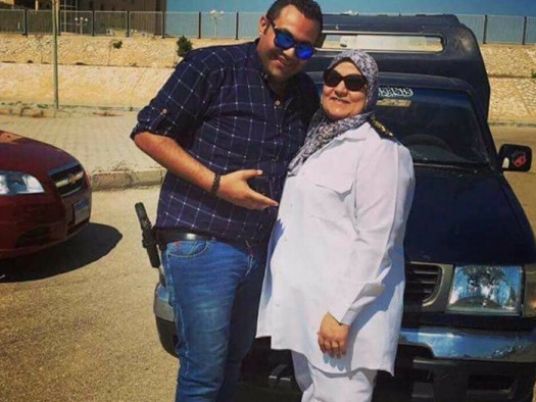 The list of the martyrs of Egypt's Palm Sunday blasts included Brigadier Nagwa Abdelaal al-Haggar, the first female martyr in the history of the Egypt's police forces and Major Emad al-Rakaybi, who were both appointed to secure the St. Mark cathedral in Alexandria.
Haggar is the first female police personnel to have died on duty. She graduated in 1987, then worked at the Ministry of the Interior, with the Work Permits department.
She was appointed to secure the entrance to the St. George cathedral in al-Raml area on Sunday, where she died in a terrorist bombing along with Rakaybi.
Rakaybi was also posted to the entrance gate of the church where he died instantly in Sunday's terrorist blast. He was married and had three children.
Rakaybi's colleagues reported that he often said he sought martyrdom, whenever the subject came up.
Edited translation from Al-Masry Al-Youm