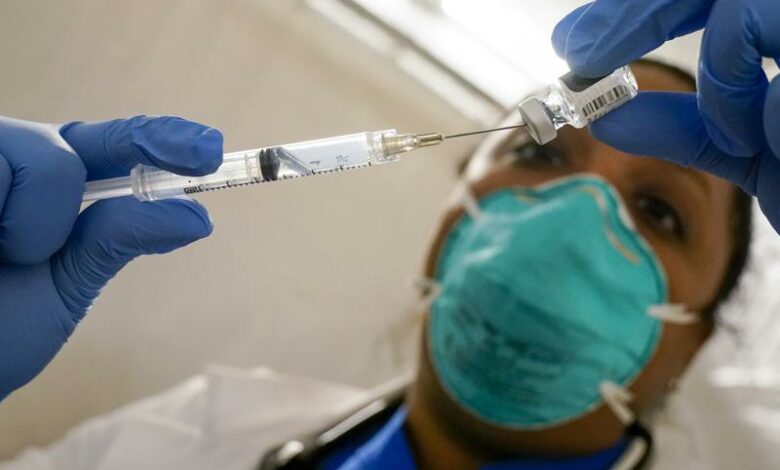 Minister of Health Hala Zayed announced Sunday that all workers in the education ministries will be vaccinated before the start of the academic year set for October.
Workers within the Ministry of Education and Ministry of Higher Education will continue to be registered for vaccinations until September, before studies begin in schools and universities, she said, as per orders from the Prime Minister in preparation for the start of the new academic year.
She urged all workers within the ministries to register on the website, where they will receive an SMS specifying the date and place of vaccination within 72 hours of registration to receive the vaccine at vaccination centers across the country.
The minister confirmed that 95 percent of Ministry of Health workers have been vaccinated.
All employees in ministries, government offices, sectors and affiliated bodies will continue to be vaccinated, in addition to citizens in various companies, banks, industrial areas, tourist hotels, clubs, ports and others.
Zayed said that national production of the VACSERA-Sinovac vaccine will range from 15 to 18.5 million doses per month, with 5.2 million doses of the Pfizer and Moderna vaccines to arrive soon in addition to more Johnson & Johnson doses.
Egyptian President Abdel Fattah al-Sisi ordered the vaccination of all university and school staff and students against COVID-19 ahead of the new academic year.
Public schools are set to begin session on October 9, while international school students are due back on September 12.
The directive comes as some universities in Egypt are requiring proof of vaccination for staff and students, such as the American University in Cairo, who announced last week that only those who are vaccinated may enter campus.
Egypt's vaccination campaign has administered a total of 6.4 million doses, according to World Health Organization data. The country has a population of 104 million.
The campaign aims to vaccinate 40 percent of its citizens by the end of 2021. Ministry workers have visited public markets, public transportation, places of worship, salons, cafes, shops, gathering spaces, and villages to educate the public on the vaccine and encourage them to sign up for the jab.
Edited translation from Al-Masry Al-Youm