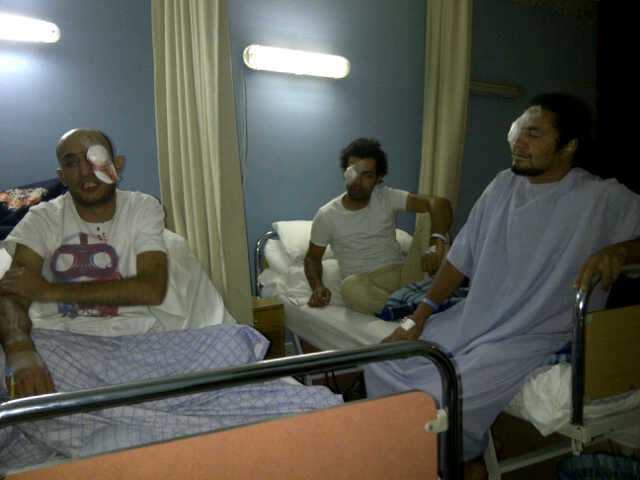 The so-called "Eye Sniper" trial will be postponed until 3 October, the Cairo Criminal Court decided on Monday.
On trial is police officer Mahmoud Sobhy al-Shenawy, who is accused of attempted murder for allegedly shooting demonstrators and deliberately aiming for their eyes during the Mohamed Mahmoud Street clashes last November, killing five and wounding others.
In today's court session, the first witness for the prosecution showed a video of a policeman praising Shenawy for shooting a demonstrator in the eye. The second witness for the prosecution, however, retracted his position and claimed that Shenawy was innocent, and had probably fired only blank shots.
When the court reconvenes in October, the defense will present its case and a forensic report on Shenawy's alleged victims will be presented.
Edited translation from Al-Masry Al-Youm