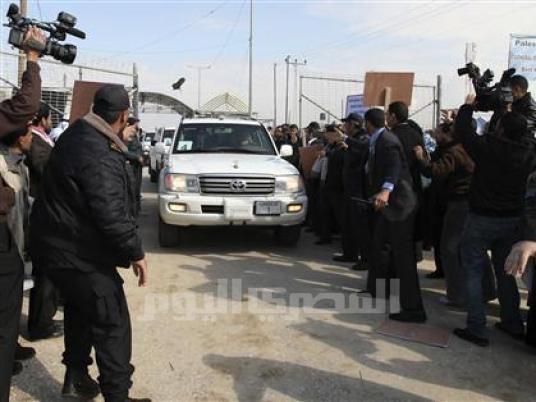 Al-Masry Al-Youm continues to publish the alleged confessions of the Egyptian and his wife who are accused of spying for Israel, and who were referred to an urgent criminal court with two Israeli Mossad officers.
The wife, Sahar Salama, said she received clothes, mobile phones, cosmetics and perfumes as gifts in return for sending reports on the Egyptian army and the 25 January revolution.
She said that she thought the Israeli officer she was communicating with was working for the Italian Mafia and not the Mossad.
She also said that she got acquainted with army and police personnel that furnished her with information.
She added that she received 2,500 euros for a report she sent about celebrations of military academy graduations, and another 500 euros for any other report she sent.
A National Security report said that the accused is a "notorious" person with bad reputation.
Meanwhile, the military spokesperson denied that the accused worked for the army's Al-Nasr magazine.
Edited translation from Al-Masry Al-Youm