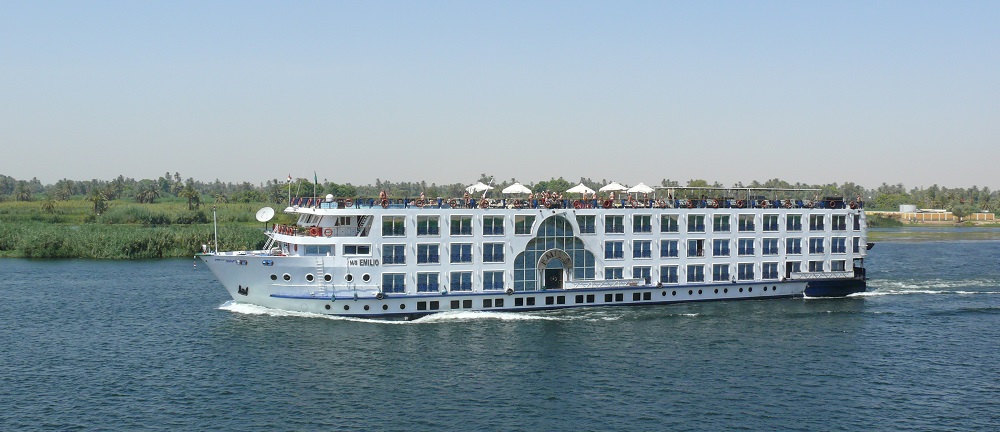 An American tourist passed away on a cruise ship from a heart attack.
The head of the Luxor Security Directorate Major General Ayman Rady received a notification on the death of Dolente Olin, 68, an American tourist on the cruise ship Lofana, which was carrying 98 tourists of various nationalities coming from Aswan to Luxor.
The medical examination at Esna General Hospital showed that cause of death was shortness of breath and a drop in blood circulation.
A claim was filed with the incident and prosecutors were notified for investigation.
Previous cases of tourist death include an incident earlier in November where a tourist boat caught on flames. The fire resulted in the death of a US tourist, while eighteen other foreign tourists of several nationalities and 12 Egyptians survived without injuries.
Back in August 2018, a vacationing British couple, John, 69, and Susan Cooper, 63, died unexpectedly in Hurghada, according to tourist agency Thomas Cook UK, which had organized the trip.
The couple was found dead in their hotel room, spurring fears they had either suffered carbon monoxide poisoning from the room's faulty air-conditioning unit, or food poisoning.
However, the Egyptian Public Prosecution announced late August that a committee from the Faculty of Engineering at South Valley University inspected the room, and proved that AC gas leakage was not responsible for their deaths.
This reaffirmed the belief of Red Sea governor Ahmed Abdallah that the couple died of "natural causes".
Edited translation from Al-Masry Al-Youm